It's become almost the norm that Inverleith Men's 1sts head off early February to some European country for the annual Indoor hockey event. This year it was Croatia, the country who invented the 'cravat' and where the first torpedo & parachute were invented. Despite a good collection at the Race Night Fundraiser it wasn't anywhere near enough for the team to even think about parachuting in.
Day One
The EuroHockey Indoor Club Trophy 2017 kick started (or passed back) on Friday 10th February with an early start against Slagelse.
Result:   Inverleith  5 – 7  Slagelse
Later that evening, things went from bad to worse when Inverleith faced a very strong Rottweiss Wettingen side.
Result:   Inverleith  1 – 6  Rottweiss Wettingen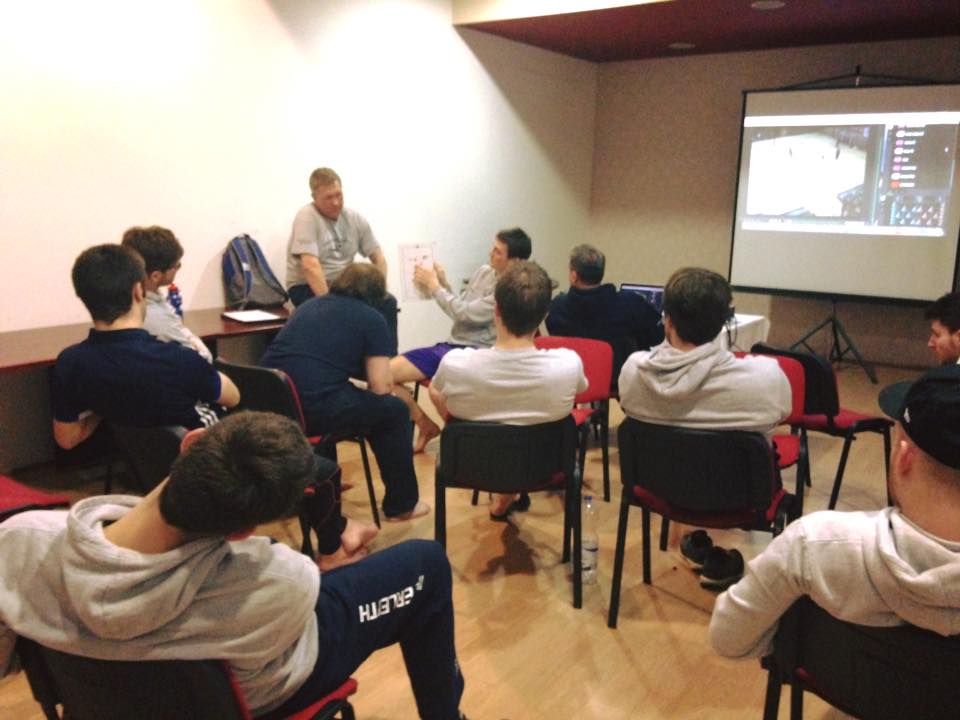 Day Two
Inverleith had their third and final Pool match against Athlético Club de Portugal. This was absolutely crucial, not just for Inverleith, but for Scotland's future in the competition. Lose, and Inverleith would be sent packing and Scotland's place in B Division next year non-existent. The pressure and the fight to stay up was on!!
Result:    Inverleith 6 – 4  Athético Clube de Portugal
After a crazy fight back from the Portuguese, Inverleith held on to secure the vital points required in the first phase of securing Scotland's place in B Division. The team would later face a further challenge in their relegation playoff pool. First up, that evening was HK Zelina.
Result:    Inverleith 2 – 3  HK Zelina
HK Zelina where the host team at this tournament and there was more than an ounce of luck on their side. Even a neutral supporter would agree, if it hadn't been for the HK Zelina goalkeeper, the purple robes' victory would have been signed sealed and delivered midway through the 2nd half. Some excellent saves and goal-line clearances denied the onslaught of Inverleith chances, and in an end-to end thriller the Scottish team came out second best.
Day Three
Inverleith would now face Bohemians Prague in an all or nothing match were relegation in defeat would be a certainty. An early 8am start wouldn't have pleased too many, but the optimist in the camp would take the view that an Inverleith win could shape an excellent all-day party of drinks and celebrations and even a sing and dance to Bohemian Rhapsody….oohhh, the irony. 'Any way the wind blows doesn't really matter' for an indoor sports hall in Zagreb, so those chants where put on hold.
Result:    Inverleith 5 – 4  Bohemians Prague
After being 5-1 up Inverleith kept the fans in Croatia and watching the live stream online glued to the edge of their seats as they left the final minute poised at 5-4. The nerves of the Men's 1sts, albeit a very different line-up, had not been tested that much in an Inverleith shirt since the 2015/2016 Outdoor Playoff vs Hillhead. Remebering even a draw would relegate Inverleith and Scotland, the whole country stood still. Remarkably Inverleith held on, and joyous scences broke out. Scottish Hockey's place in B Division is safe for another year (no pressure Menzieshill!).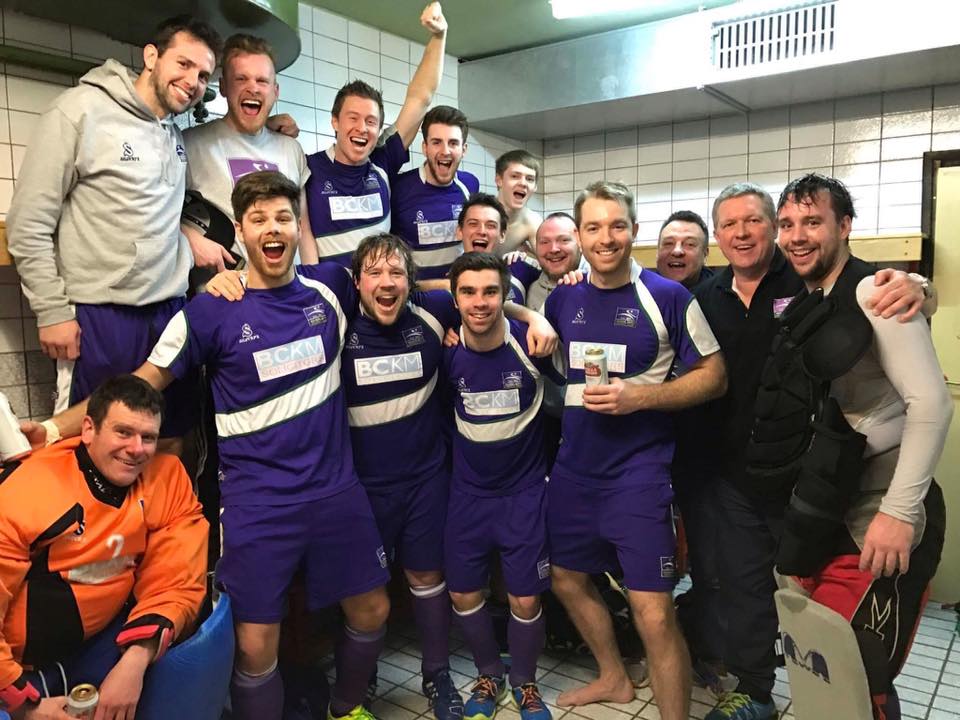 The European Hockey Federation Club Indoor Trophy 2017 finished as follows:
 Royal Racing Club de Bruxelles
Rotweiss Wettingen Herren
HC Minsk
Slagelse Hockeyklub
INVERLEITH HOCKEY CLUB
Hockey Club Zelina
Bohemians Praha 1905
Athlético Clube de Portugal
Check out our short highlights video of Inverleith on the world stage in Zagreb, Croatia.