The return to hockey is on track. The Sun is out. The BBQ is clean. The pitches are booked. Summer hockey is here!*
Join The Rivelin. Our summer hockey club.
*Summer hockey will look slightly different to previous years, as Covid-19 regulations will still be in place to keep everyone safe!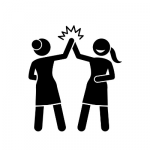 WHAT: Our club family summer hockey night, where we book a pitch and play some hockey with whoever turns up.
WHO: Any age 13+, any ability, any club – that is why MUM's the word!
WHEN: Every Monday. 18:45 – 20:20. From the 17th May until late summer.
WHERE: Edinburgh Academy New Field pitches, East Fettes Avenue
PRICE: Free. It is on us.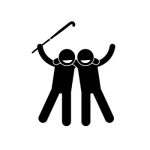 WHAT: A local, FAST PACED, ACTION PACKED 6-a-side hockey league.
WHO: 14+ mixed adult league.
WHEN: Every Thursday evening. Start TBC.
WHERE: Mary Erskine School
IF YOU ARE 18+: To discover and sign up to any upcoming summer hockey, join the Facebook group of our summer hockey club The Rivelin – all sessions will be posted here as events for you to RSVP to.
IF YOU ARE U18: To sign up to receive invites to upcoming summer hockey email a note of interest to our Head of Youth Thomas Barton, and he will add you to our summer hockey Teamer.
Join The Rivelin Facebook group