Social Hockey for Gents and Ladies
25+? Looking for an enjoyable way to get active? Yes? Well, we would love to have you at our Mixed Social Hockey night.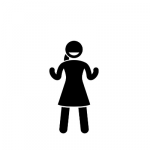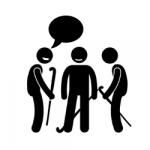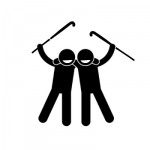 Come along and try a social hockey session!
We run weekly social hockey sessions at our home pitch next to Inverleith Park. We understand that it can be hard to commit to training and matches every week. With social hockey you can just turn up when it suits your week.
We would love to have you along! Our door is always open. Our great value sessions are fun, social, informal and are aimed at people who want to play at a relaxed level.
Please sign up below and one of our volunteers will contact you with more details of session times and cost. We use Pitchero (a team management app, available in all app stores) to send invitations a few days before each session. It's easy to use, requires a simple yes/no reply via the app – it is good to know who is coming in advance!
Come try our mixed social hockey out!
All you need is a gum shield and shin pads (hockey balls are hard!), sticks can be provided if needed!
SIGN UP TO MIXED SOCIAL HOCKEY