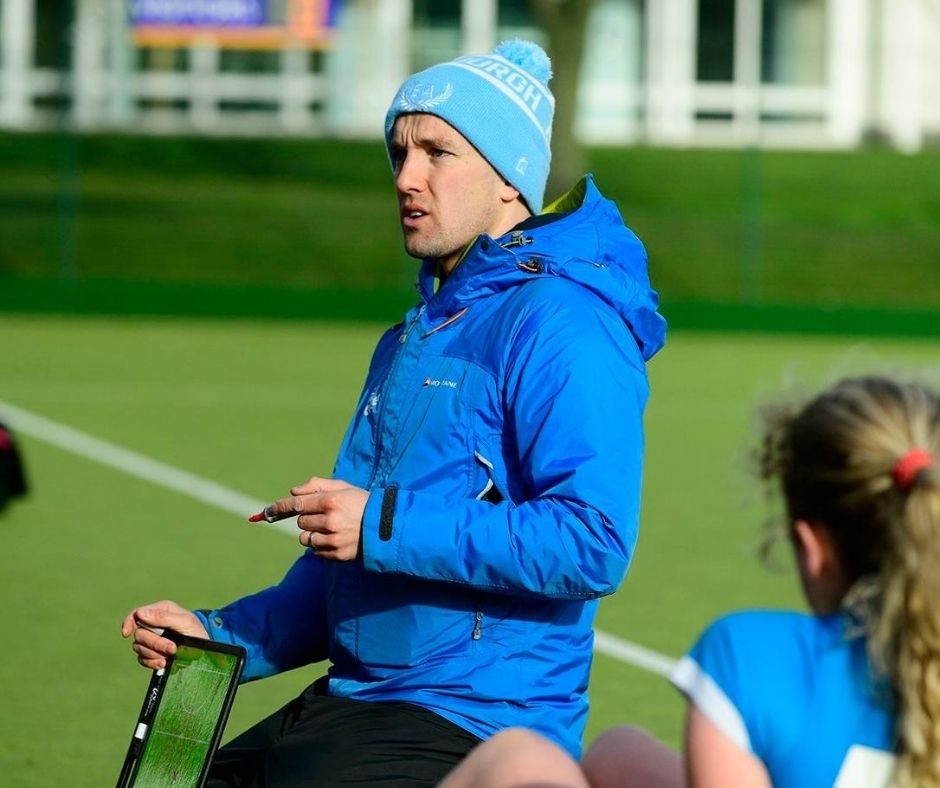 We are thrilled to be able to say that Chris Duncan, our Men's 1st Team Head Coach and Technical Director, has been appointed as the Head Coach of Scotland senior women on a three-year contract.
He begun the post on January 1st, continuing on from the good work done as interim head coach of the team at the recent FIH World Cup Qualifying Tournament. During the competition in Pisa, in October 2021, the team registered two wins and one draw, while suffering the agony of losing out to Wales in a penalty shoot-out in the semi-final, making significant gains in the world rankings whilst doing so.
The Interim Head Coach role was the latest success on a long coaching CV including a stint as Head Coach of Scotland under 16 boys, working as Assistant Coach to previous senior women's Head Coach Jen Wilson, being Head of Hockey at Edinburgh Academy, undertaking multiple degree courses focused on coaching and working as a Head Coach and Technical Director at our club.
His experience and his incredible work ethic saw Chris fight-off a very strong field of candidates and gain charge of Scottish Hockey's vision for driving the senior women's programme towards their goal of world's top ten.
What an amazing achievement. A massive congratulations to Chris, from everyone in his purple family.
In an interview with Scottish Hockey Chris said, "It is a real honour to be appointed as the Head Coach of the Scotland women's team. Having worked with the group since 2019, I have a deep understanding of the potential and quality within the squad, and I am truly humbled to have been entrusted with the responsibility to lead this group into the next chapter. The opportunity to be a part of creating history with this group is hugely exciting, as is the chance to be at the forefront of the push to continue raising the profile of women's team sport in Scotland."

He added "I have been fortunate to have such amazing experiences both as a player and coach with Scotland, and I am fully aware of the contribution that our national age-group pathway and domestic league platform have upon the strength of our national teams. I am really looking forward to continuing to build and strengthen those partnerships in the days ahead, with the shared goal of raising the profile of Scotland teams on the world stage and helping further develop the hockey community in Scotland."