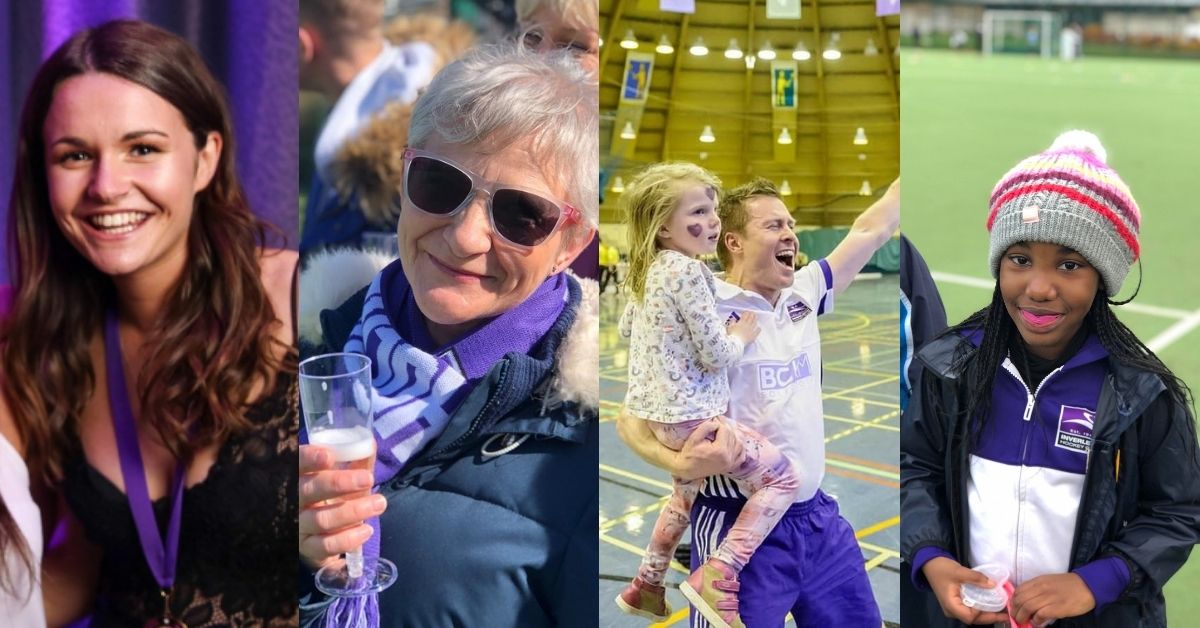 WHAT HAS THE COMMITTEE
BEEN FOCUSED ON THIS MONTH?
RETURN TO PLAY
We are now back training and this return is hopefully one that sticks. For the committee, April has been focused on getting us back on a pitch. We have been working behind the scenes organising pitch bookings, inviting players, assembling coaches and, most importantly, establishing rules for safe practice during Covid-19 (thanks to our Covid Officer Lindsay Duff for her amazing work leading our safe return).
We are happy to see all our teams back on the pitch. To make up for time lost to lockdown we plan to run the youth season until the 4th July, with no holidays, full fee payment will be due at the end of May. Adult hockey will run until the 3rd of May. Only 60% of total fees will be due, to reflect hockey missed.
THE PURPLE WAY
This month our Technical Director Chris Duncan has been hard at work defining our club approach to hockey, which when ready will be activated from U8s through to Vets. Based on our DNA as a club he is creating a clear definition of the teams and players we want to produce and the style of hockey we want to play.
Watch this space. Some very exciting work is about to drop. The next step is planning the rollout to develop club wide understanding of the Inverleith way in time for the new season.
EASTER CAMP
April saw the delivery of our Easter Youth Camp – the first choice for a fun week of hockey in the Easter holidays, led by our coaching team who have between them represented both Inverleith and Scotland as players and coaches.
With over 180 sign ups and great feedback, the camp was a massive success. A huge thanks to the coaching team for all their efforts.
FUNDRAISING
We have been busy planning how to increase our revenue as a club, in line with us wanting to spend more on hiring and developing quality coaches.
Amongst other ideas we are getting our license for a People's Fundraiser Lottery; £10 a ticket with a large cash prize. If anyone has any club fundraising ideas we would be very interested to hear them.
SUMMER HOCKEY
We are planning a digest of summer hockey to start from the end of May, which we are sure everyone will be excited for. We will be advertising for a Summer Hockey Co-ordinator, who will help us run our summer hockey programme. If you are interested, please get in touch with your head of section.
ANY QUESTIONS?
If you have any questions for your committee, or suggestions of things you would like to see in our monthly updates, please email your relevant head of section, or grab them for a chat pitch side:
Men: Arnie Saithy: mensvp@inverleith-hc.co.uk
Ladies: Rosina Barton: ladiesvp@inverleith-hc.co.uk
Youth: Thomas Barton: youthheadcoach@inverleith-hc.co.uk