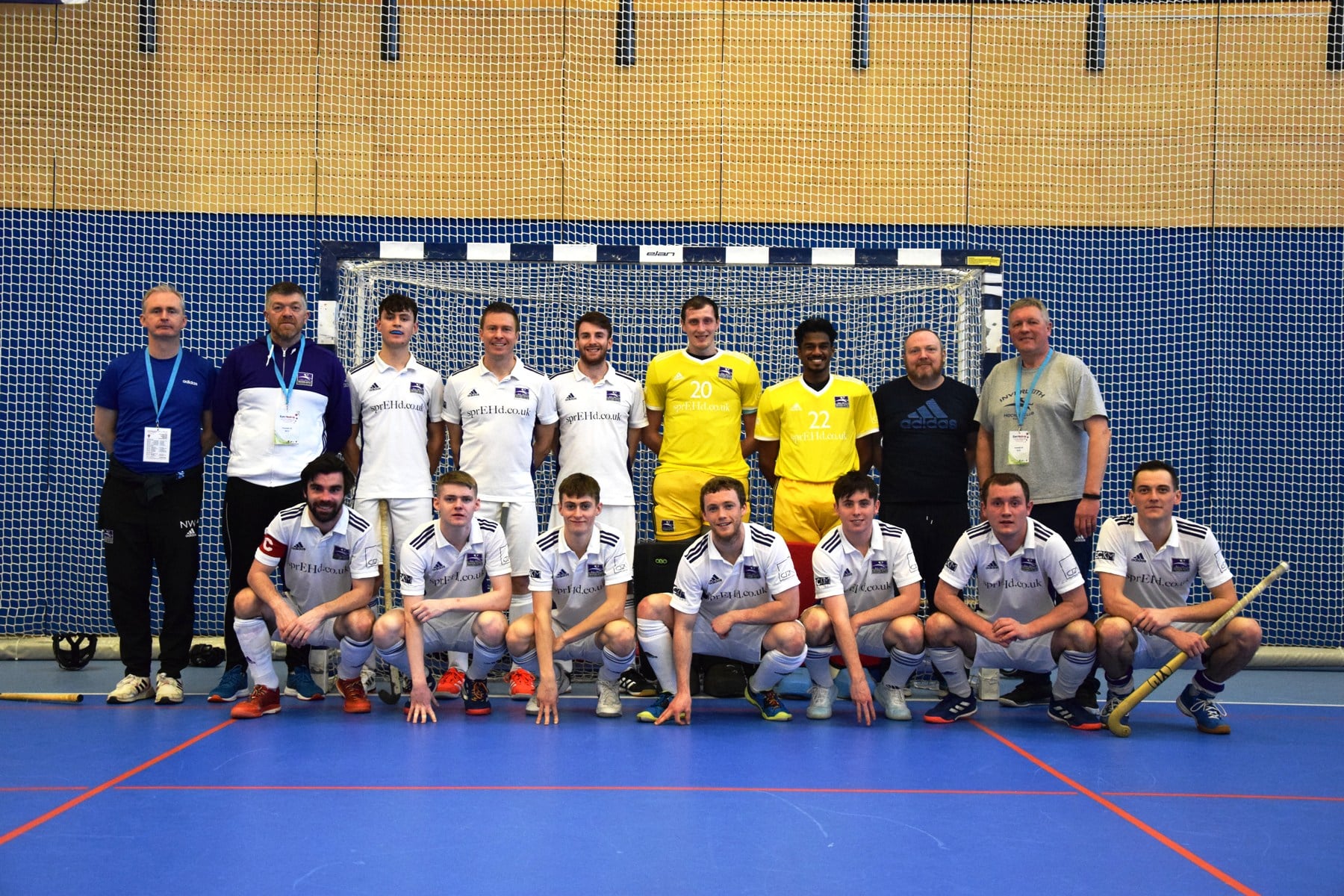 A strong performance from our Men's 1s saw them finish third in the third tier of

European Hockey Federation

indoor club competition.
The Men's 1s travelled to Puconci, Slovenia, for the EuroHockey Indoor Club Challenge. Where they competed against HC 1972 Rakovnik (Czech Republic), Casa Pia Atletico Clube (Portugal), KPH Raca (Slovakia), HK Triglav Predanovci (Slovenia) and HC Rotweiss Wettingen (Switzerland).
The Men started their EuroHockey Club Challenge campaign with games against HC 1972 Rakovnik and Casa Pia Atletico Clube.
After a difficult game against HC 1972 Rakovnik, losing 7-2, the boys rallied to beat a good Casa Pia side 5-3 with an outstanding performance.
The following day they continued their tournament against KPH Raca and HK Triglav Predanovci. After dispatching KPH Raca 5-4 the team recorded the club's biggest ever scoreline in an indoor European competition, defeating the hosts by 10, with a clean sheet. An emphatic day in Europe for Purple. The final day saw the team play eventual tournament winners HC Rotweiss Wettingen, losing 6-1 to the high performing Swiss side.
Head Coach Stuart Neave reflects on the tournament:
"Now that we are home, I would like to thank all those who made it possible for Inverleith HC to compete in the Euro Indoor Club Championship 1 – Puconci, Slovenia this year.
A huge thanks to the players for all their efforts in circumstances which made preparation less than ideal.  To the management team for their unending support and to the individuals and organisations who provided financial support, including East District Hockey and Scottish Hockey, thereby reducing the financial burden on the club.
Additionally, the cooperation of Edinburgh University Mens Hockey Club (moving university fixture time to accommodate) and Perthshire Hockey Club (giving us some of their training time) helped with our preparation.
Cooperation and commitment are key elements for teams being able to compete successfully in Europe, so thank you all. I am very proud of all of the players for their efforts and attitude – bring on the 2022/23 season!"
Squad:
Greg Mackenzie (GK)
Callum Fernandes (GK)
Alex Wilson
Sean Stewart (C)
Stuart Hatton
John Stephen
Ollie Wilson
Aedan McCrossan
Keir Robb
Kyle Taylor
Derek Salmond
Patrick Christie
Management Team:
Head Coach: Stuart Neave
Assistant Coach: Neil Mitchell
Manager: Neil Wilson
Video Analysts: Paul Taylor and Thomas Barton
Physio: Ross Mayberry