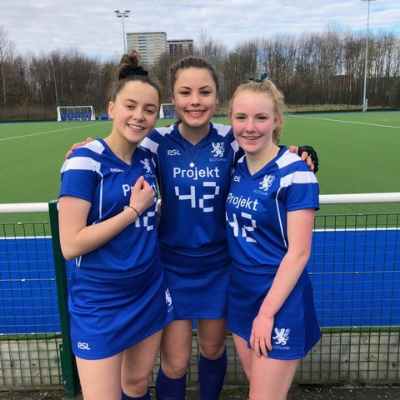 Purple youth graduates to play in GB&I 4-Nations Development Series.
Following the disappointment of having to withdraw from the U19 EuroHockey A Division, the home nations have worked together to provide a strong competitive UK based competition for players at that development stage.
A big, proud club well done to all those involved who graduated from our youth system:
Katie Swanson
Grace Drummond
Sophie Hinds
Itske Hooftman
Cameron Bosi
Charlie Jack
Another special well done to Amy Salmon and Alex Wilson, who spent seasons in our adult sections.
A final club congratulations goes to the grandson of Norman Porter, who is lining up for England in the competition. Norman captained our Men's First Team who won the Scottish Cup in 1968.
In an exciting new venture Scottish Hockey is piloting an affordable pay-per-view live stream with QTV on Facebook Live. To subscribe to the live stream head over to Scottish Hockey's Facebook page with prices set as £6.99 for one day or £9.99 for both days.