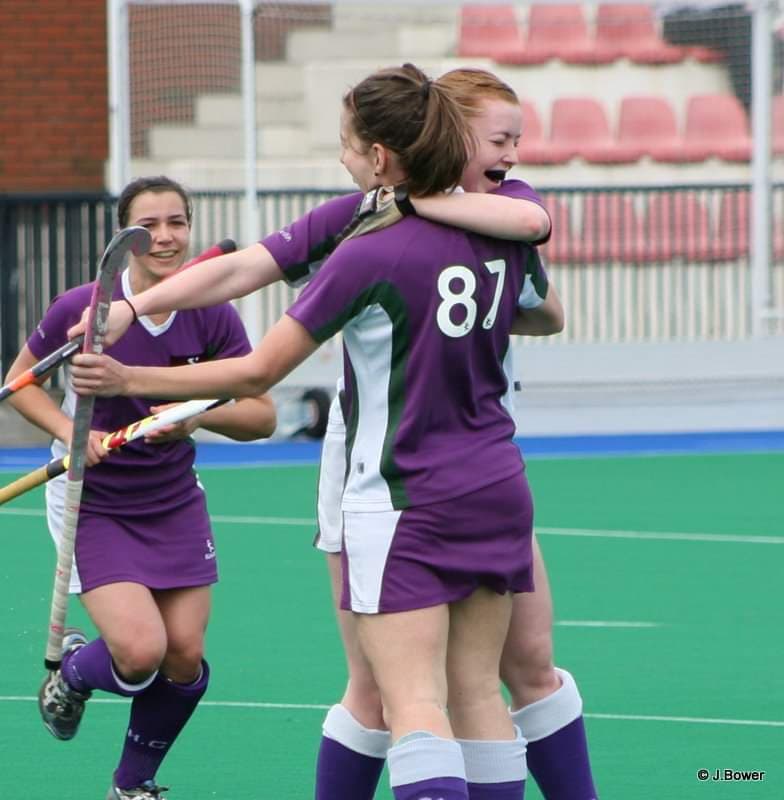 The votes are in, the people have spoken and we're pleased to present to you, your Ladies Player of the Decade…
Sarah Jamieson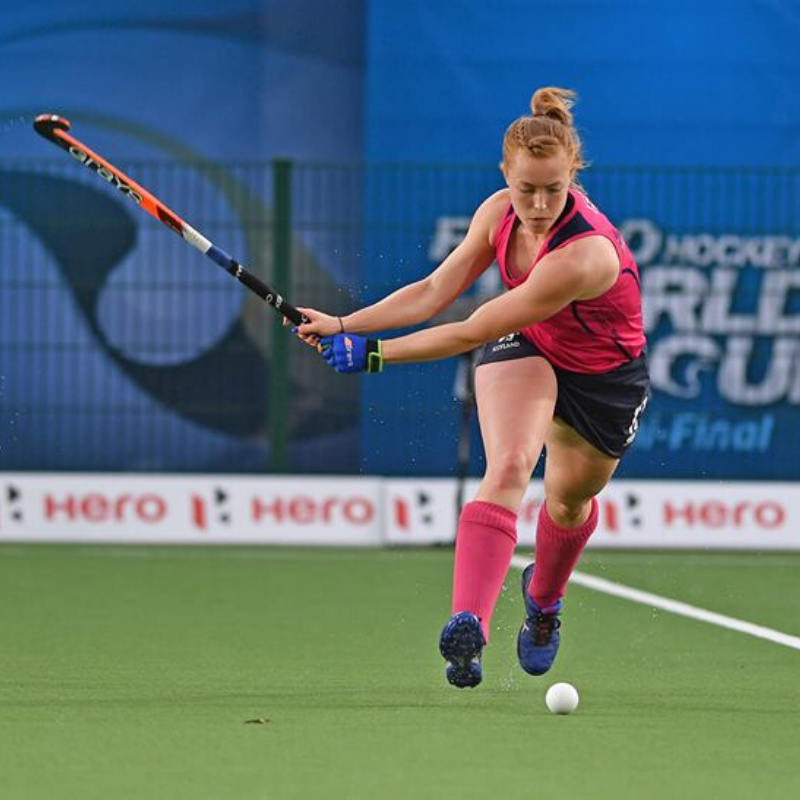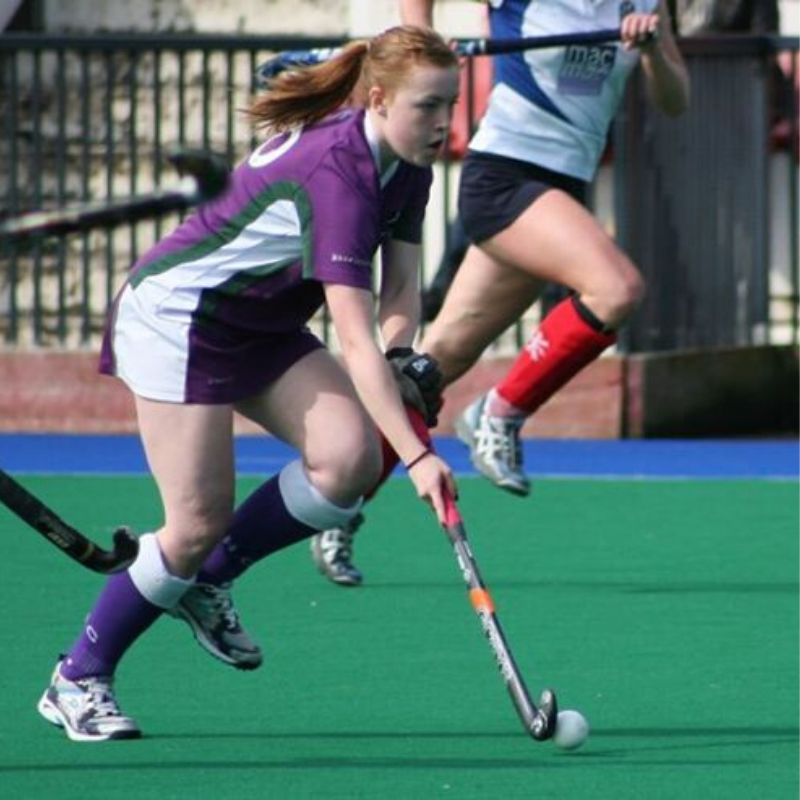 This decade Sarah was a key part of the Ladies 1s outdoor squad, and was part of the team who gained promotion to NL2 in 2010/11. She has also been a regular in the Senior Scotland squad and in 2018 became the first Inverleith Ladies player to represent Scotland at a Commonwealth Games.
We caught up with Sarah to let her know about your decision to vote her Player of the Decade. Here's what she thought of the honour:
"I am so delighted to be voted Inverleith ladies player of the decade."
"My dad took us all along to Inverleith training from the age of 7 and we all played right up until the age of 18, so I basically grew up at Inverleith. Inverleith is where I learned to love this sport and where I've met some of my best friends. (Special mention to the original Purple Pups) It's always had such a fun family atmosphere and that's why it was so hard to leave when I went to university."

Inverleith is where I learned to love this sport and where I've met some of my best friends.
– Sarah Jamieson 
"Since then the club has continued to support me and I've always felt so welcome."
"It's been amazing to be able to come back and play indoor this season with some girls who I played with when we were kids. I am so honoured to be voted player of the decade and hope I can inspire other purple pups to follow in my footsteps. This club will always support you and have your back and that's what makes it such a special club. Thank you Purples!"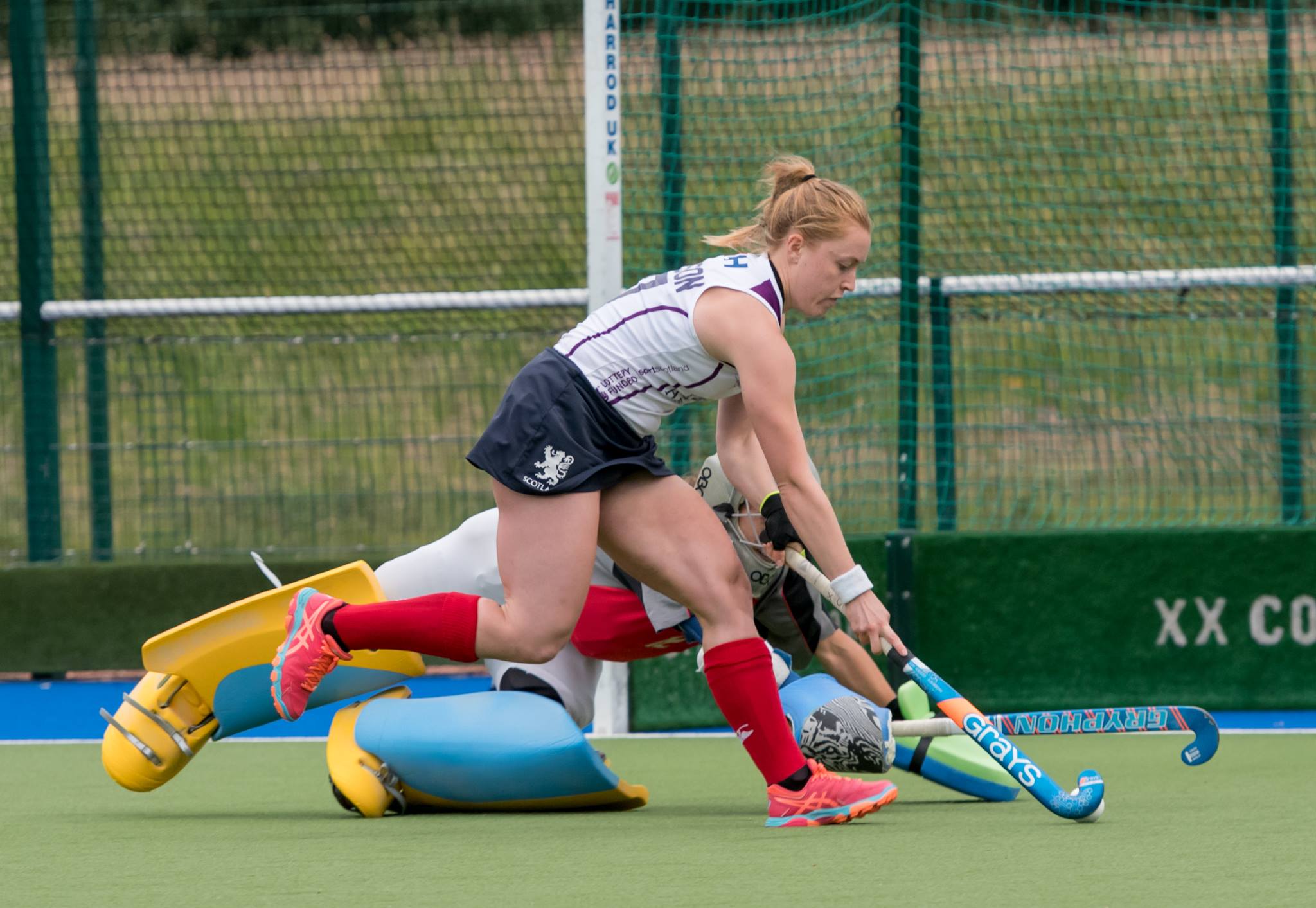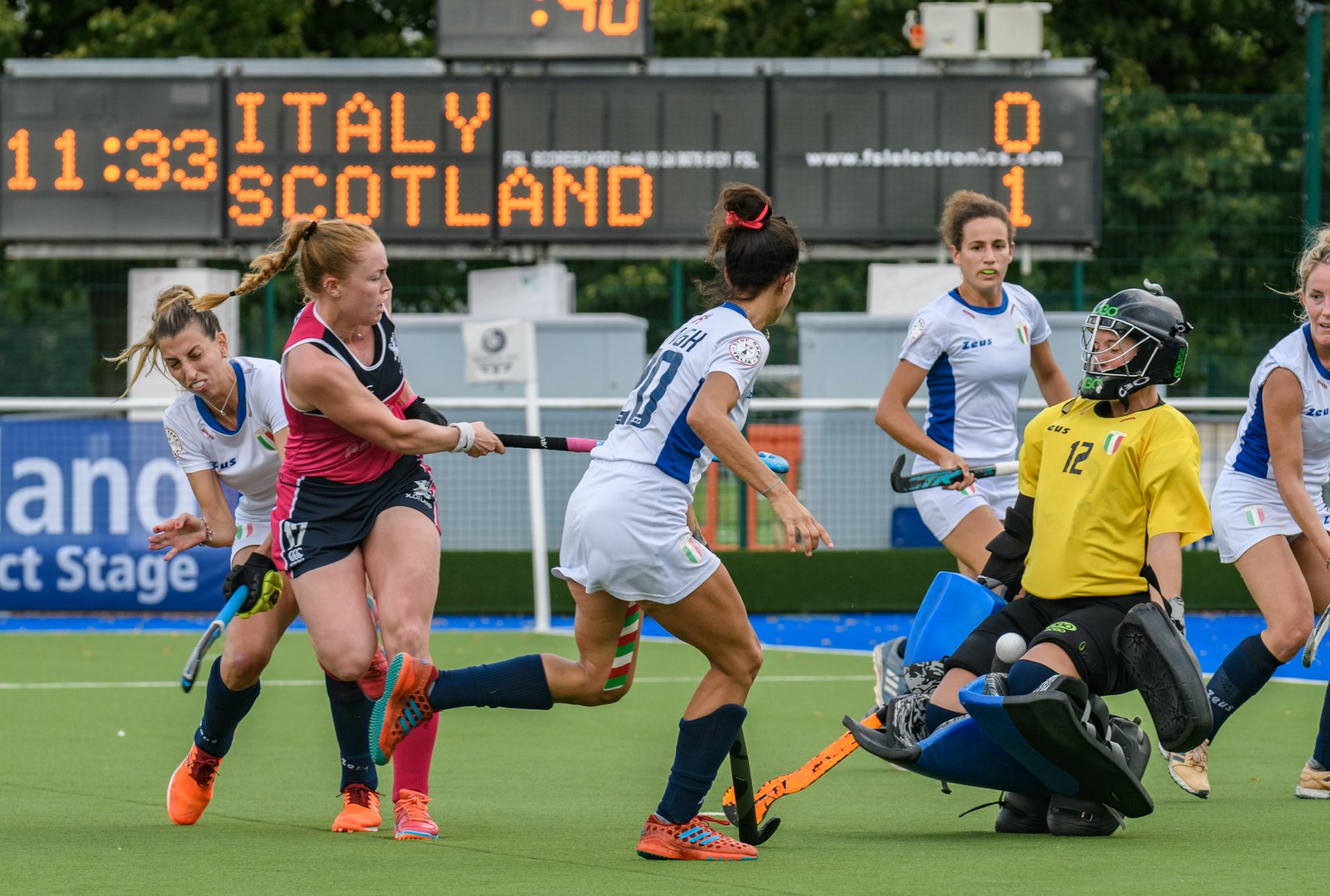 Chris Duncan has the rare pleasure of knowing Sarah growing up in purple as well as coaching her as part of the National team set up. When asked, the Assistant Coach of the Senior Women's team had this to say about Sarah:
"Sarah has developed from a supremely talented young player whilst playing for Inverleith, into one of Europe's leading goal threats."
"Her eye catching elimination skills make her a constant source of creativity and every time she gets on the ball she has the ability to turn a game and make something happen. Her commitment to her own development saw her venture to Germany following the conclusion of her studies and the balance it brought to her game was noticeable."

It was always a question of when and not if she would go onto great things.
– Chris Duncan 
"As a Scotland international with over 50 caps, she is now a leader amongst the national squad and played a vital role in the success of summer 2019, which saw Scotland promoted back to the elite level of European hockey for 2021. Having known Sarah as a young player, it was always a question of when and not if, she would go on to great things."
"She has been a devoted member of the club and an avid follower of success, even when she has played elsewhere. It is now a pleasure to coach her at a national level and I know she will continue to grow as a player in the years ahead."