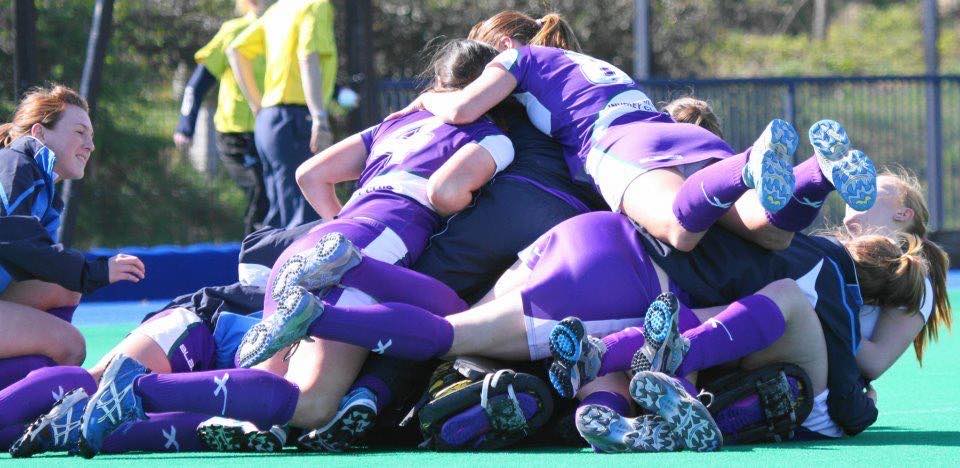 The votes are in and now it's time to reveal who is in the Inverleith Ladies Team of the Decade!
We've had some awesome Purple players over the last ten seasons. Our expert panel assembled an All Star roster, who all played outdoor or indoor for our club between the 2009/2010 – 2019/2020 seasons and we asked you to select your top 11 players, using the classic 4-3-3 formation.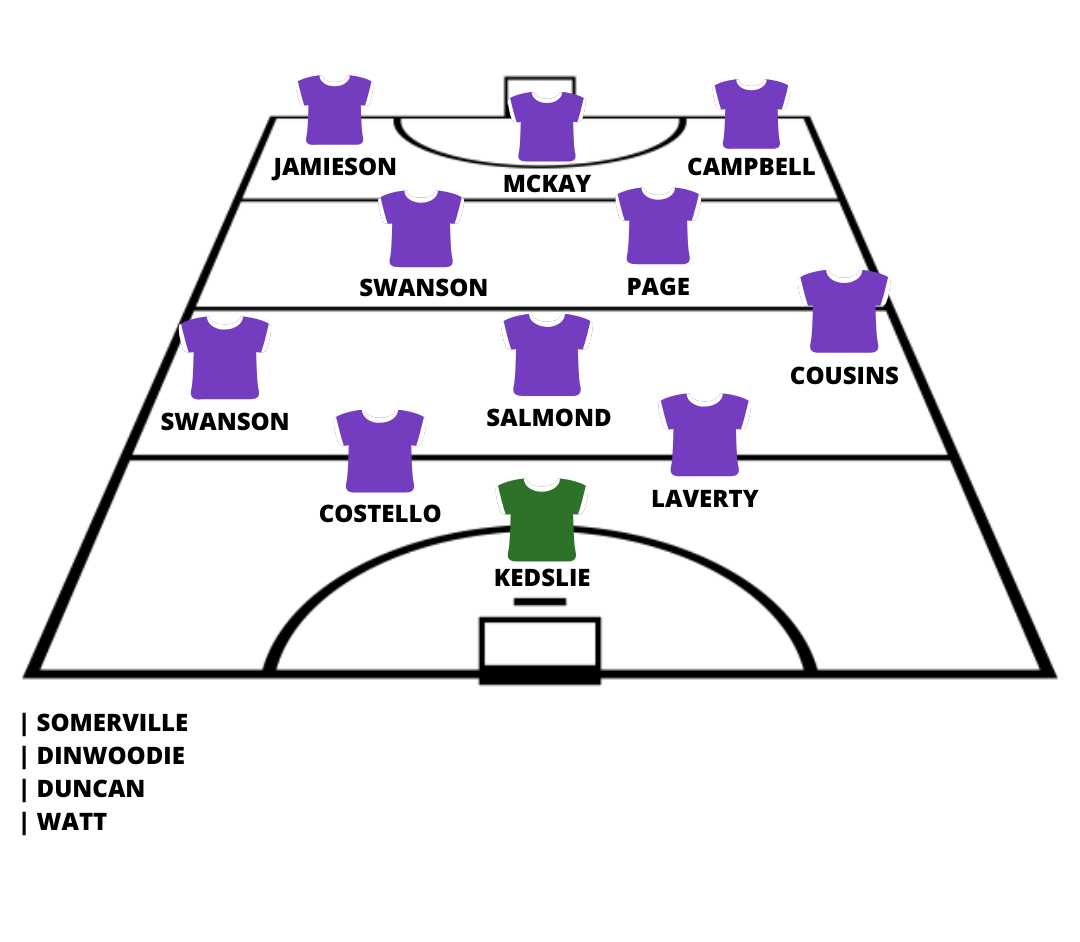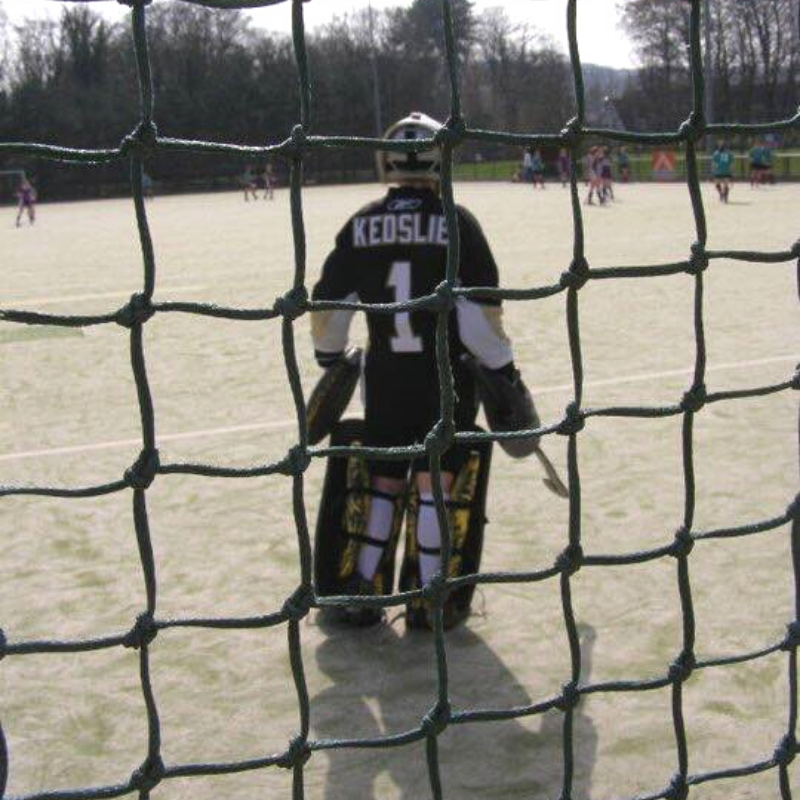 Liz Pettigrew: Keds, I first met Keds when she was GK for L1s both indoor and outdoor. A superb gk who controlled and encouraged the defenders in front of her. An asset to the squad who gained promotion to NL2 in 2010/11 and won the Scottish Plate in 2011/2012 Injury forced her out for a year but she brought her GK expertise as manager to L2s and returned to play for all 3 squads when needed until retiring 5 years ago.
Defenders
#2 Amy Costello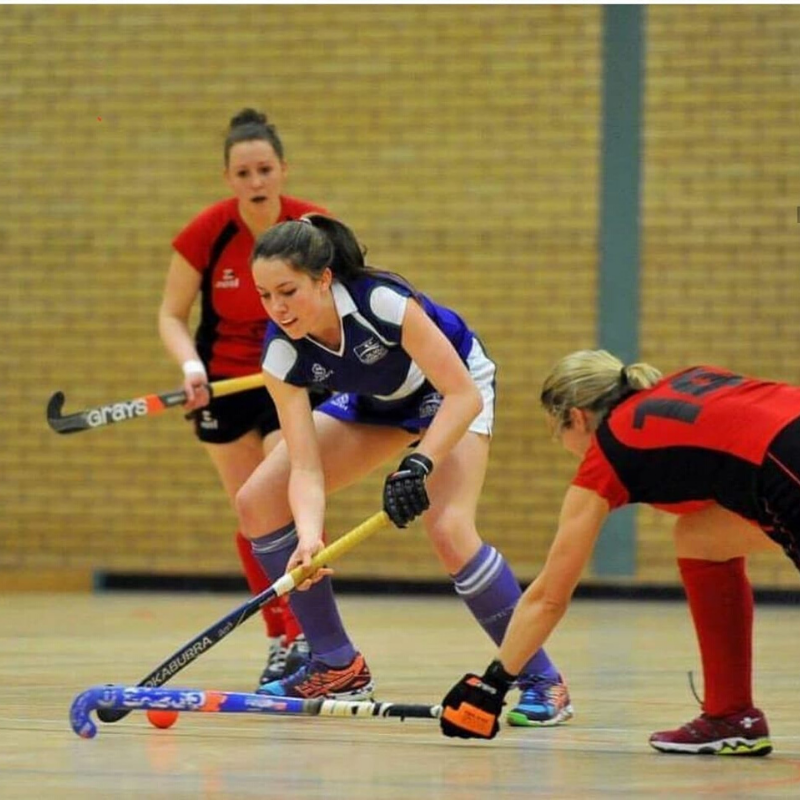 Kirsty Dinwoodie: Amy was part of the awesome Indoor team that won National 2. She was also involved in the squad that took part in the promotion playoffs to reach National 1 outdoor. That campaign was not to be unfortunately, but Amy's influence was felt throughout the squad. Out-with the club Amy has won 51 caps for Scotland and 27 caps for GB so far. She has been to loads of International competitions including: 2019 Olympic Games Qualifying Tournament, 2019 EuroHockey Nations Championship II, 2018 Champions Trophy, 2018 Commonwealth Games, 2017 World League Semi Final, 2017 EuroHockey Championships, 2016 Indoor EuroHockey Nations Championship II and is currently in the squad preparing to go to Tokyo for the 2020 Olympic Games, we are all very proud of her! Amy left us and went on to play for Birmingham University before moving on to East Grinstead!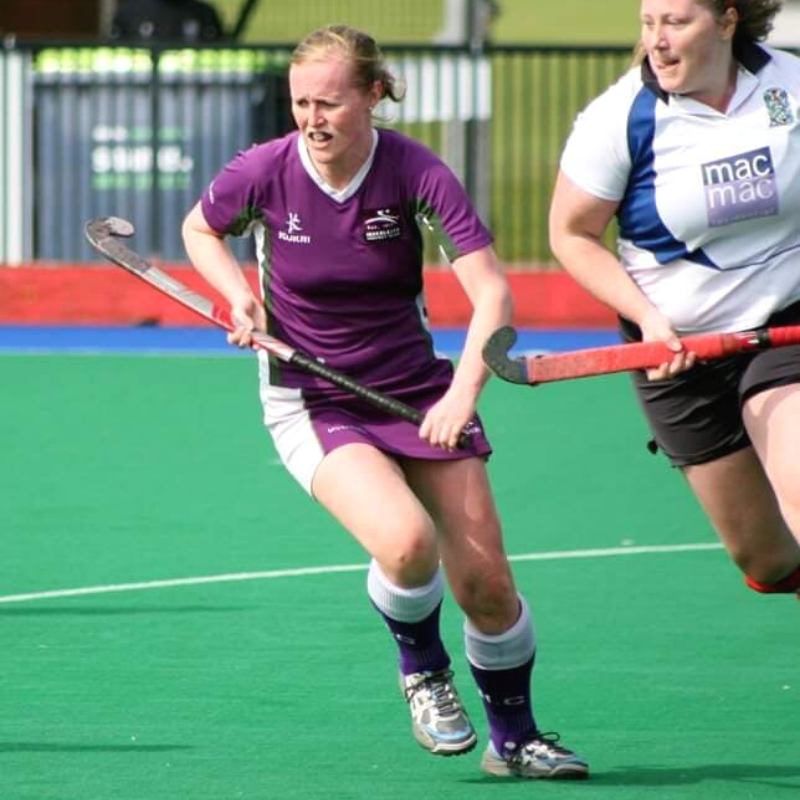 Liz Pettigrew: Fi Cousins. Born purple. Started as a child watching dad Lee (true IHC legend) play. Played through juniors and ladies. Captained both L1s outdoor and indoor. Influential especially in leading younger girls to a high indoor standard. Injury forced her to step back but assisted in developing L3s by playing and in direction with the same devotion she applied as L1s captain. Fi is currently living and working in Australia where she still plays hockey.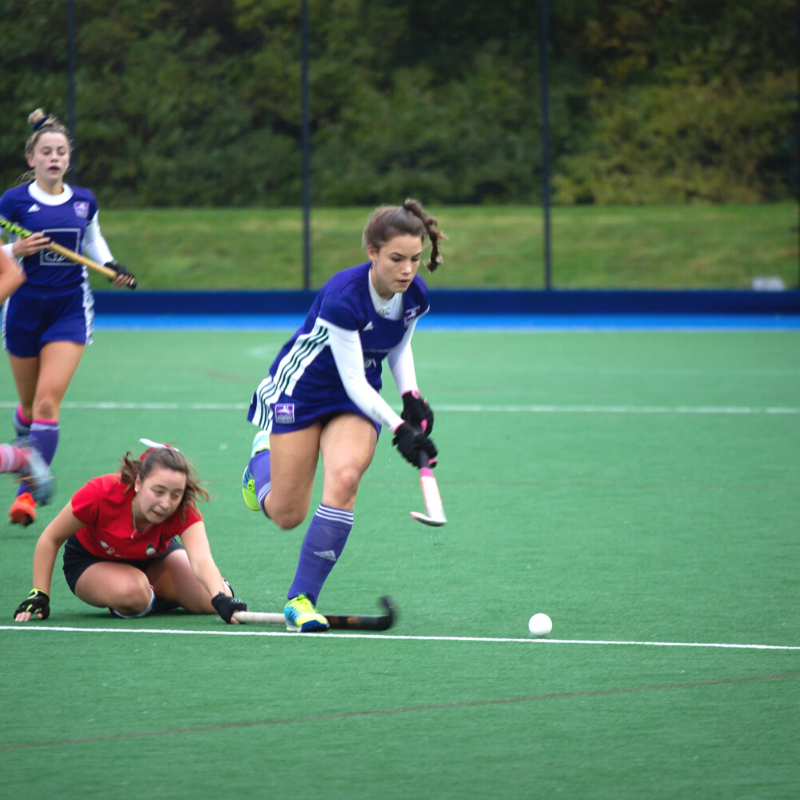 Alan Wall: Katie Swanson had large footsteps to fill but has more than done so in her short career so far. Having represented Scotland at U16 level she then moved into the U18 squad and has since captained them. As well as being a key player for the ladies 1st team since the age of 15 she is also a very important indoor player and now plays in both National 1 leagues indoor and outdoor. A very talented purple player! 
Rosina Barton: Clare Laverty has played for Inverleith as both a regular and casual player over the last 10 years. Throughout her time Clare played a key role in the 1st team's defence, always being solid at the back and unleashing a hit that even the bravest sole would not get in front of. She brought with her a sense of enthusiasm and friendliness which benefitted the team both on and off the pitch. Clare represented Scotland at u16 and u18 level and used these skills to help the Inverleith team get promoted to National 1. She subsequently moved two Strathclyde University and continued to show her fighting spirit with both them and Kelburn, before leaving to travel in New Zealand and try her hand at some other pursuits.
Midfield
#6 Laura Swanson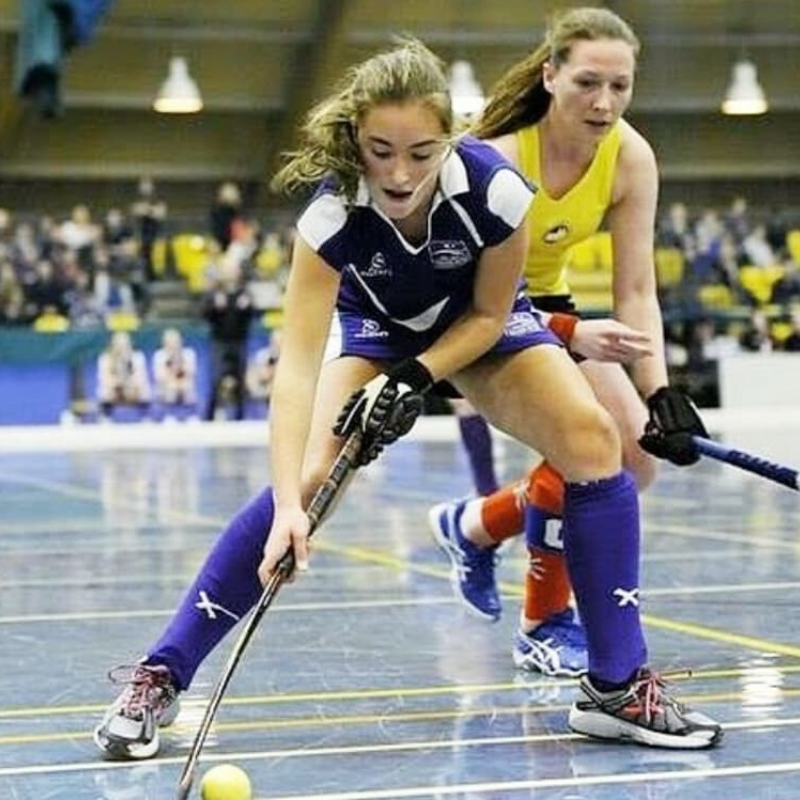 Liz Pettigrew: Laura excelled in our junior section and on turning 14 was immediately selected to play in adult matches. Sadly, after only a couple of games in L3s she sustained injury and did not return to playing until the following season. We welcomed her back to L2s and very quickly she moved on to play L1s whilst also being selected to play at District Level and train with Scottish Youth squads. She left IHC to attend Edinburgh University where she was selected to play in their first team. Despite setbacks with severe injuries she battled back to fitness to regain her place in Scotland U18 and Senior squads. Now a regular player in the Senior Scotland Women's Squad. Truly an inspiration to all our young players. She is an incredible player and incredible person.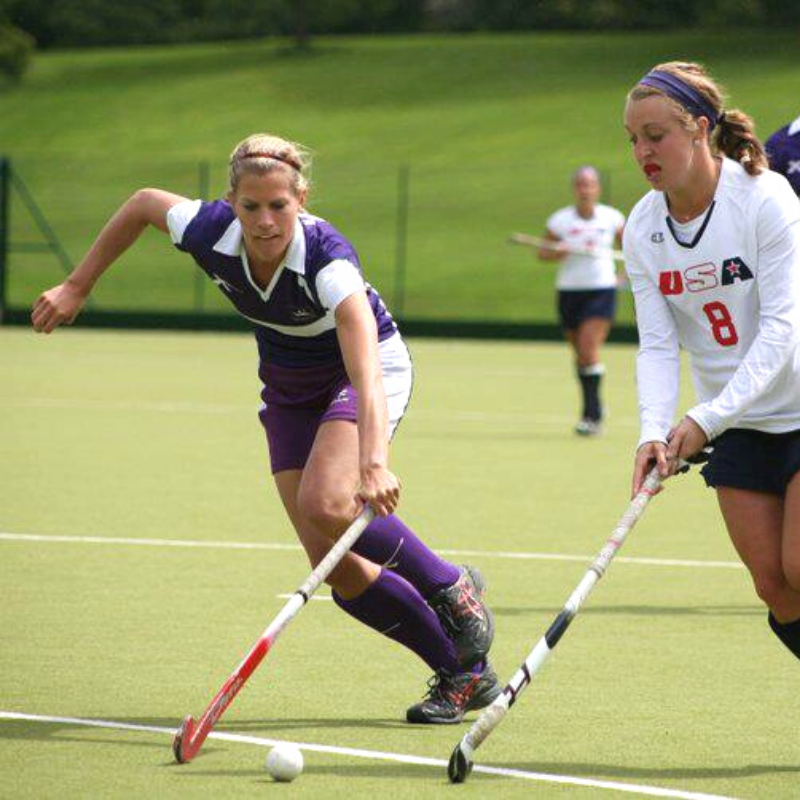 Alan Wall: Katie Salmond was a very successful hockey player before she moved to Inverleith. She played for Edinburgh Uni then Kelburne HC in national 1 and also represented the Ladies Scottish National side 23 times. After moving to Inverleith she helped the ladies win the Scottish Plate and promotion to National division 1. She still plays hockey casually showcasing the skills that dazzled so many for so long.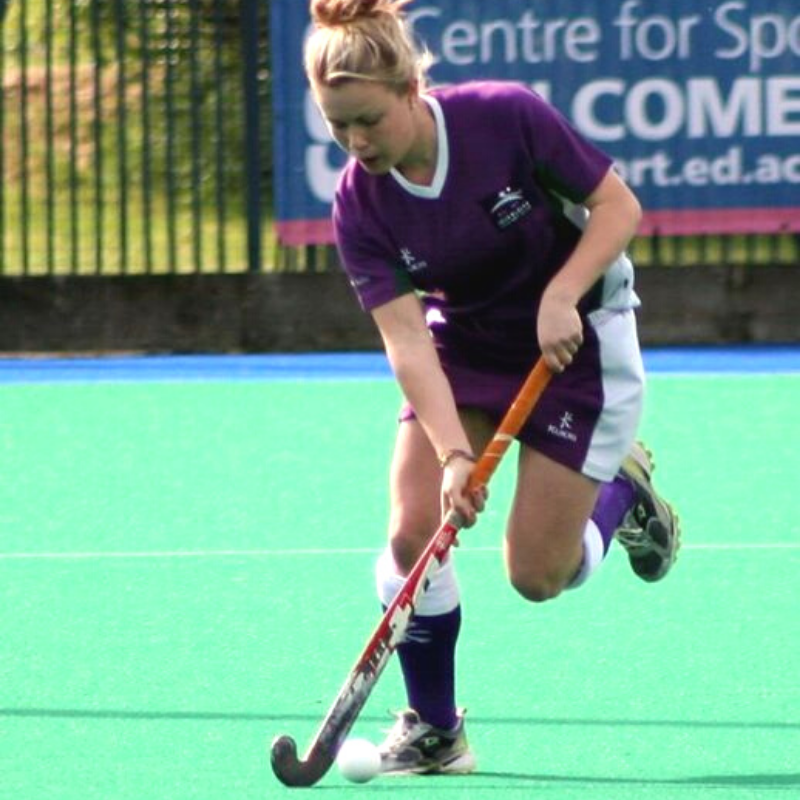 Rosina Barton: Laura Page was a key figure for the Inverleith Ladies throughout her time with us, consistently performing at a high level and showing great commitment and enthusiasm which helped the 2s to a league win and the 1s to promotion to National 1. After a brief spell at Grange, Laura made the exciting move the The USA on a hockey scholarship to the University of Albany. She continued to excel there and she became the all-time single season leader in assists for Albany and the career leader in assists across all NCAA divisions – a fantastic achievement!
Forwards
#9 Rachael Campbell
Kirsty Dinwoodie: Rachael joined the club in 2014. She played an influential role as vice captain of the Ladies 1st team for 4 years. She has been a constant presence in the squad taking part in 2 play off games for us. Rachael played age group district hockey for Midlands. Rachael is a key member of the team, regular starting forward and goal scorer. Known for her 3D skills and clinical goal scoring. Rachael remains an important player for the Inverleith HC Ladies 1s.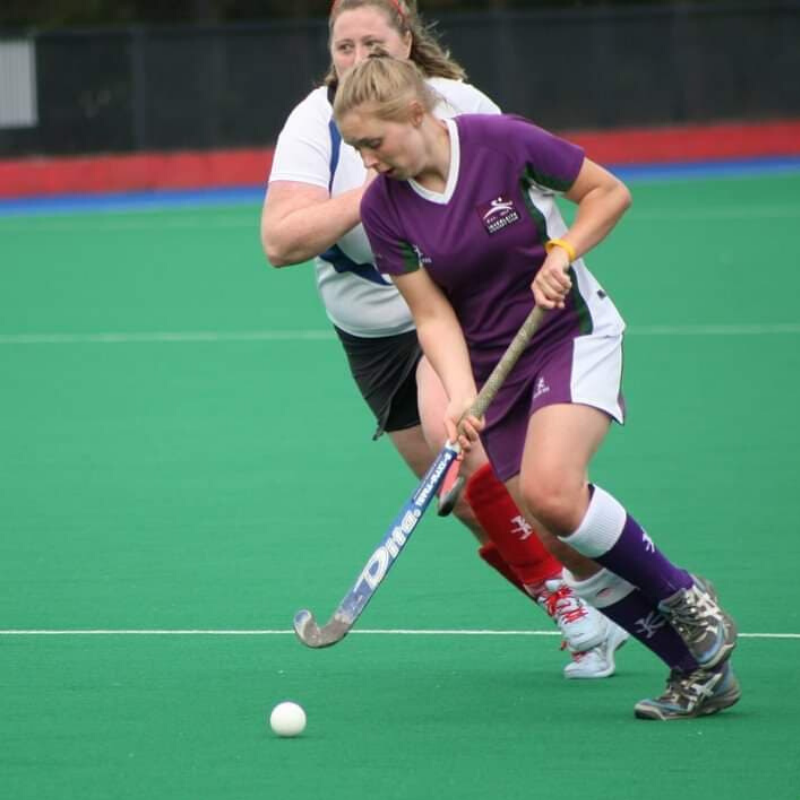 Alan Wall: Sarah Mckay has been an accomplished player for the ladies 1st team since the age of 16. Having earned praise as a hard working forward who made space for others she soon became a ruthless goal scorer herself. Sarah is also a very strong indoor player and many have seen her signature drag flick nestle in the top corner. Her commitment was never more evident than when at Stirling Uni she continued to play for Inverleith and has also captained the 1st team for a total of four years! Her time at uni also saw her make the Scottish uni's squad.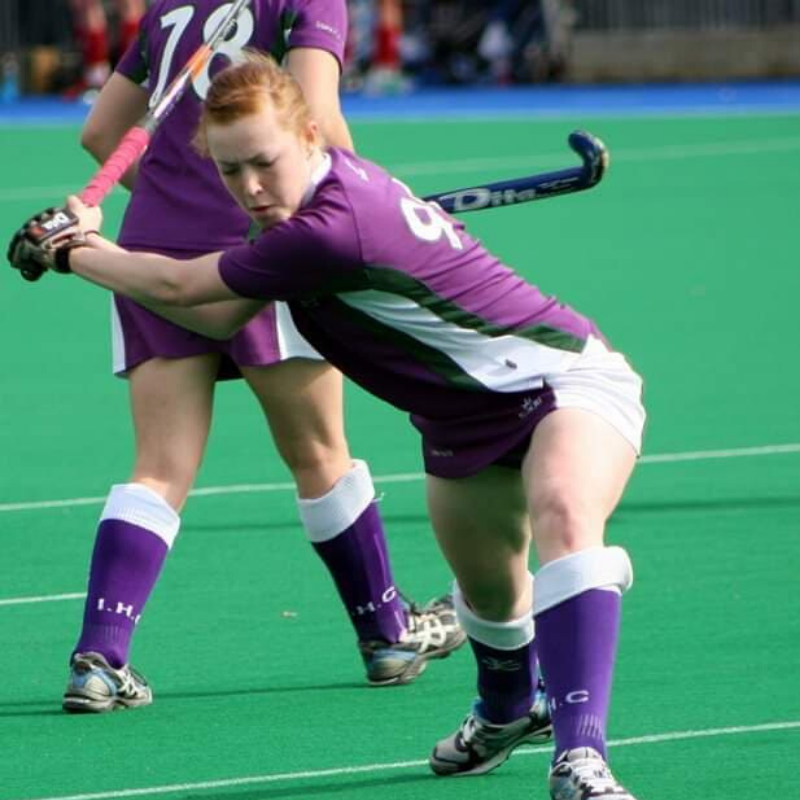 Liz Pettigrew: Sarah's father, Walter, was Head of IHC Junior Section for many years. Not surprisingly, from a very young age Sarah was soon playing at a higher standard than her peers. She became a key part of the L1s outdoor squad who gained promotion to NL2 in 2010/11 and was a crucial part of the L1s indoor squad in INL1. Successful in the L1s squad for many years but moved to Dundee for her Uni days. For many years has been a regular in the Senior Scottish National squad and became the first Inverleith Ladies player to represent Scotland at a Commonwealth Games. She is once again back to her purple roots and inspires our L1s team in the current Indoor NL competitions to the extent that they are currently top 3 in their first season back in Division1. A role model for all and by far our most successful lady of the decade.
We had a massive amount of talent to pick from to make this squad and all the finalists and many more, deserve our recognition for their awesome contribution to our club. These next few purple super stars were incredibly close to the final 11, they make up an all star sub bench!
GK | Katherine Somerville
Kath has been turning heads this season with her points-winning saves. She has England and GB U21 Caps and it's not hard to see why!
DEF | Kirsty Dinwoodie
KD has been in purple for every one of the last 10 years. She has played a crucial role in the Ladies 1s for most of that time, captaining both the Indoor and Outdoor sides. KD is a true purple super star.
MID | Maggie Duncan
Magz has been a major part of the Ladies 1s and 2s over the last decade. Her enthusiasm and dedication to the club both on and off the field have led her to be an instrumental part of the success that the Ladies teams have had.
FWD | Ella Watt
Ella has been a talented purple player since she joined the club as a junior. She has multiple National age-group Caps and is a regular on the score sheet for any team she plays for. She is currently making a massive contribution the Edinburgh Uni Ladies 1s team.