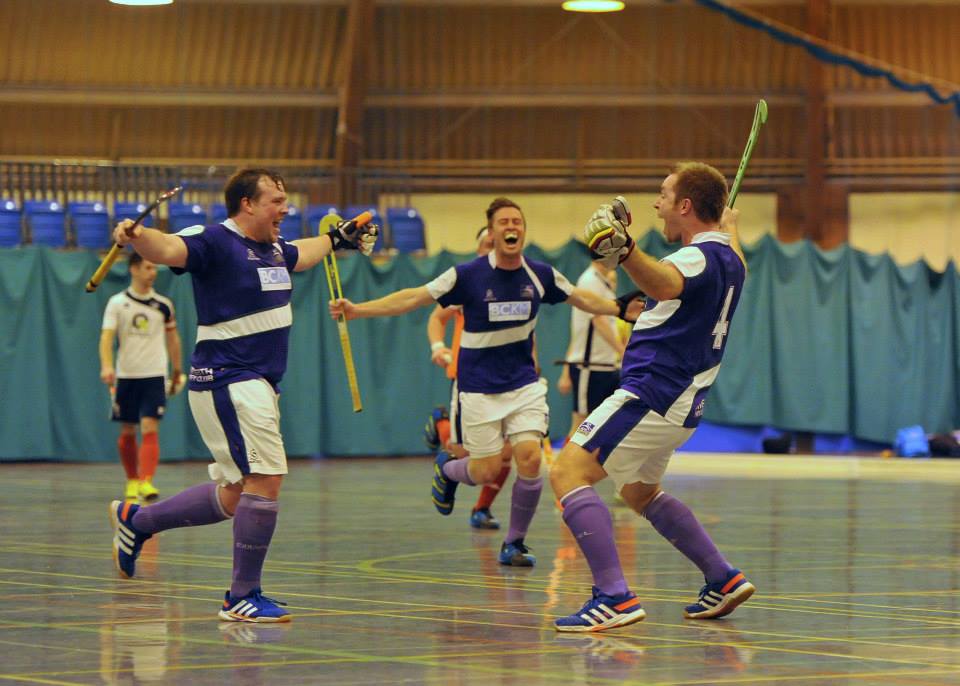 The votes are in and now it's time to reveal who is in the Inverleith Men's Team of the Decade!
We've had some awesome Purple players over the last ten seasons. Our expert panel assembled an All Star roster, who all played outdoor or indoor for our club between the 2009/2010 – 2019/2020 seasons and we asked you to select your top 11 players, using the classic 4-3-3 formation.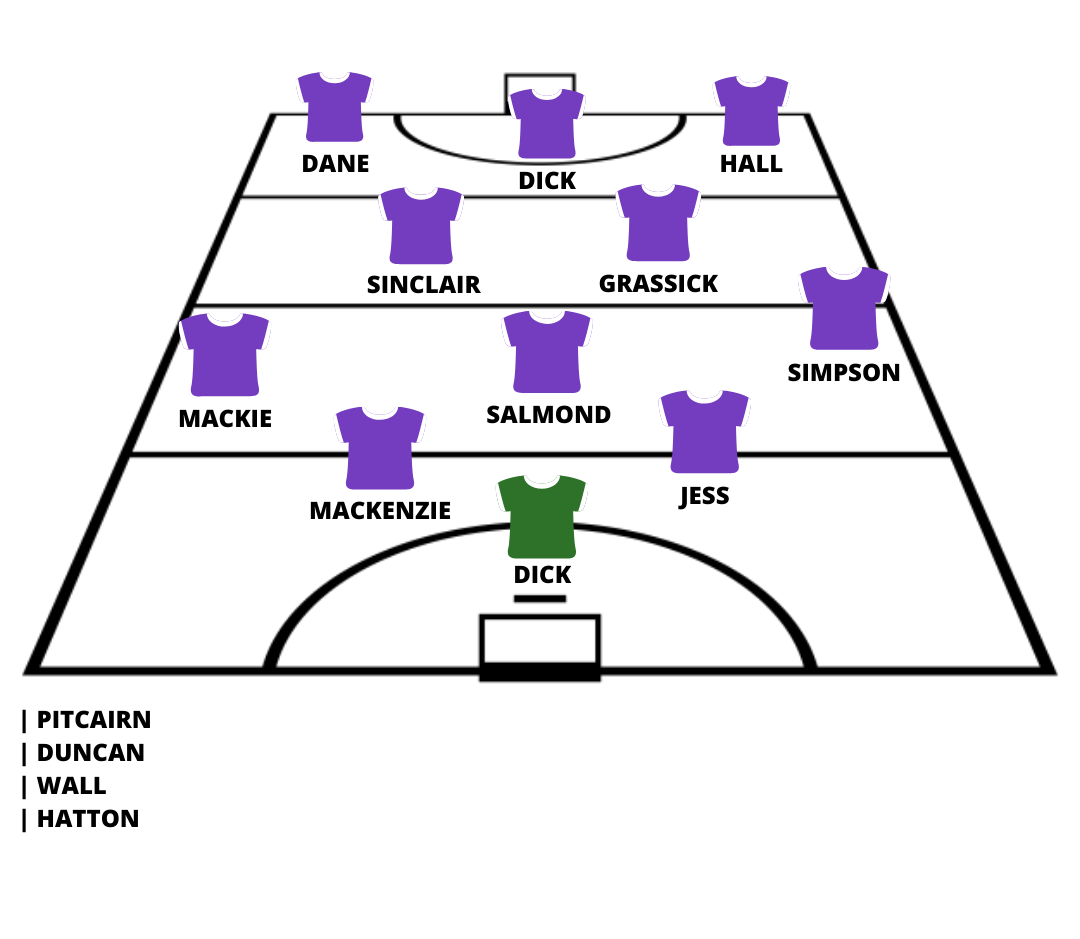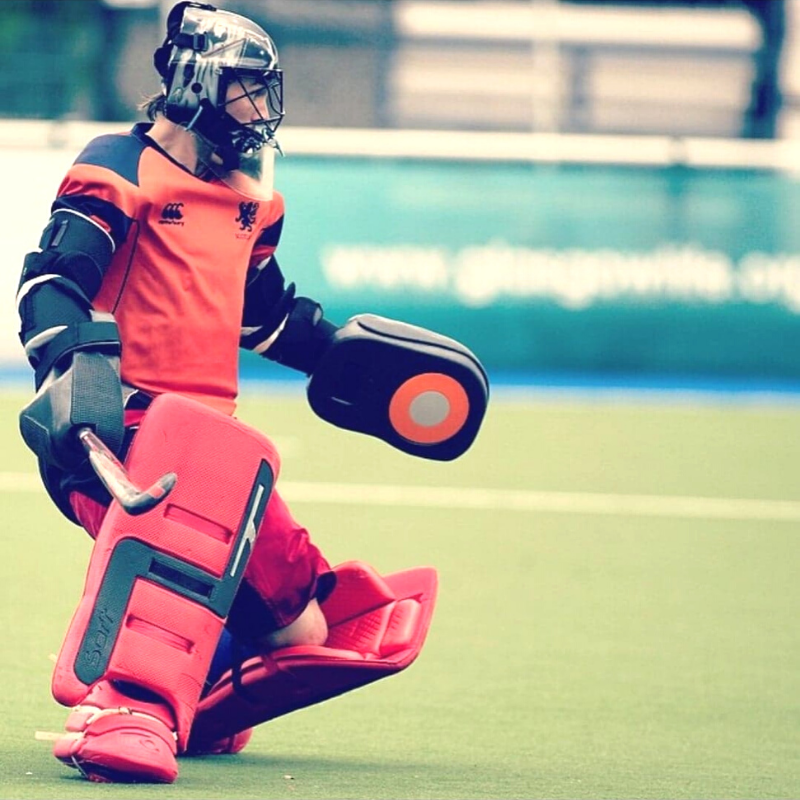 Stu Neave: Allan joined as a 14 year old from Fife, affectionately known as "Dickie" or "Stephen's brother". A fantastic goalkeeper with tremendous flexibility (can apparently still do the splits, not so sure) and agility. Whilst Allan will admit himself that he has had more clubs than Jack Nicklaus his heart was always at Inverleith. He represented Scotland both indoor and outdoor and last played for Inverleith during the 2016-17 indoor season. He currently lives in London teaching and coaching young hockey players.
Defenders
#2 Adam MacKenzie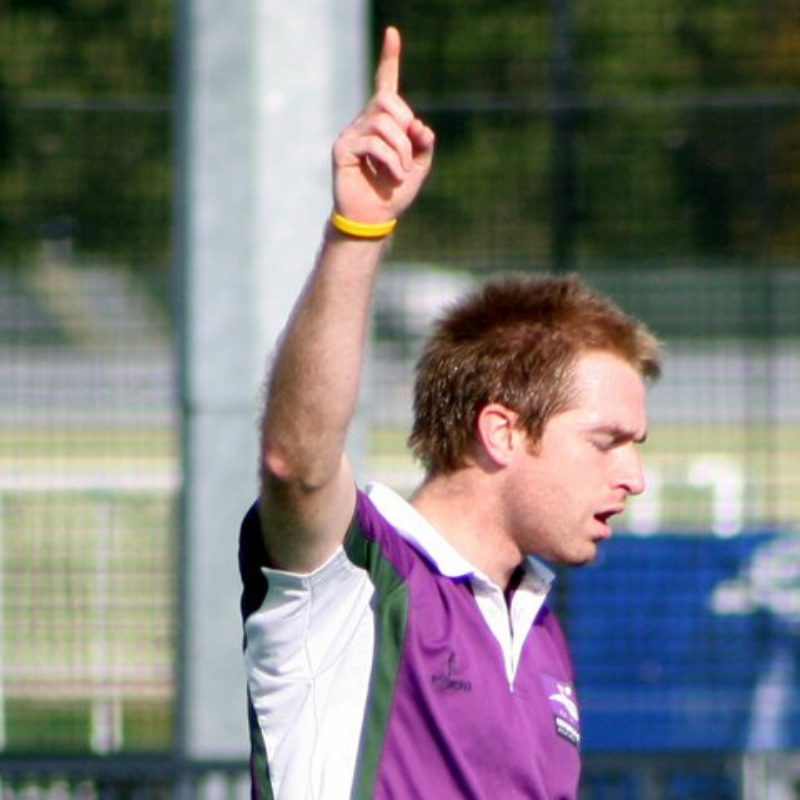 Stu Neave: Adam joined IHC as a 14 year old from Fife and developed into one of our best defenders and PC drag flickers. A consistent performer both indoor and outdoor. Whilst deciding to move on to Western Wildcats in 2015, he continued to play indoor for Inverleith until 2017, representing the club at four European indoor club tournaments. Adam also played both indoor and outdoor for Scotland, receiving his most recent caps this month. He continues to play for Western now.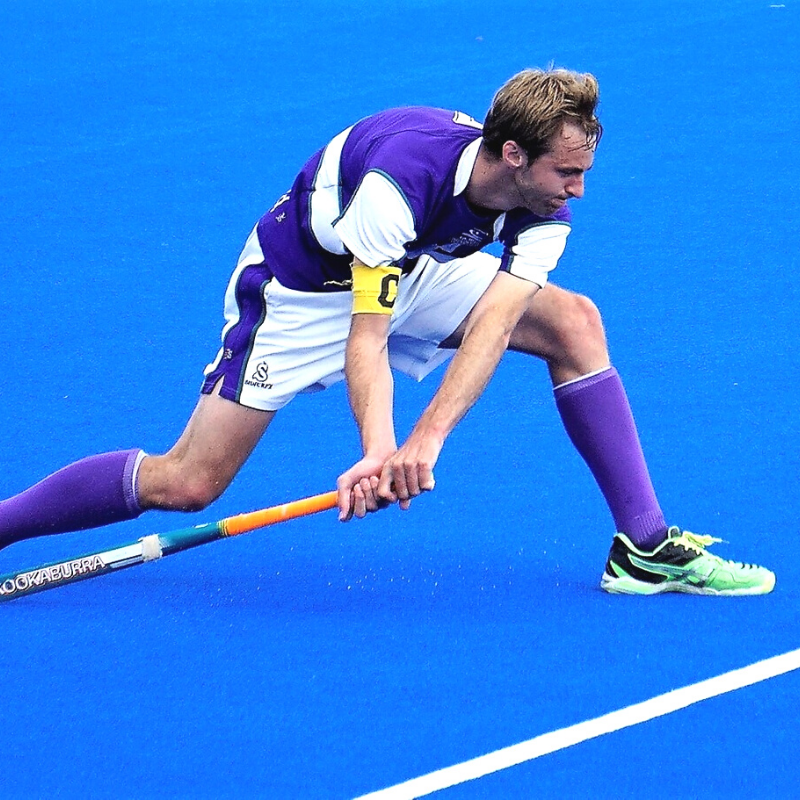 Tom Barton: Richard Jess has spent the majority of this decade playing centre back for the Men's 1s or Men's 2s. Famed for his slap pass and 1v1 defence, he has been a key figure in our Purple wall for the past 10 years. His playing highlight is sure to be captaining our Men's 1s  to a promotion from National 2 to Premiership in 2015/16. Richard is one of the best and funniest defenders to play purple this decade. He took a step to move to Premiership side Watsonians in 2018 in order to continue playing at the highest level, he remains there now.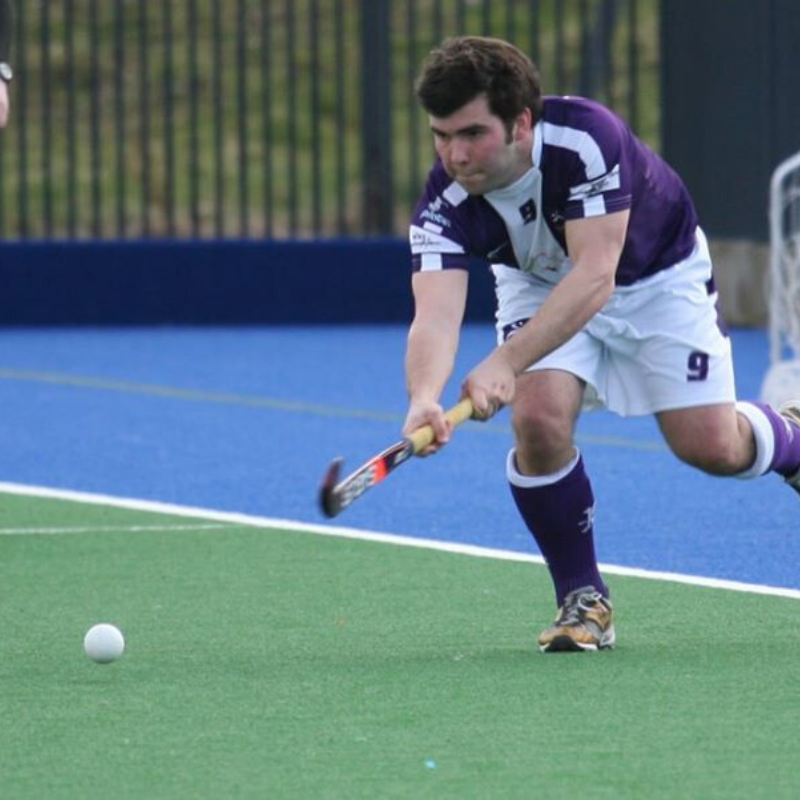 Alan Wall: Ross Simpson was one of the early successes of the Heriot Watt partnership. Having worked his way up through the Nomads he became one of the first names on the team sheet as a hard running right back and was voted men's 1st team player of the year in a squad filled with talent. He also served as club treasurer which shows his commitment to the club as did the numerous cards he collected in his career.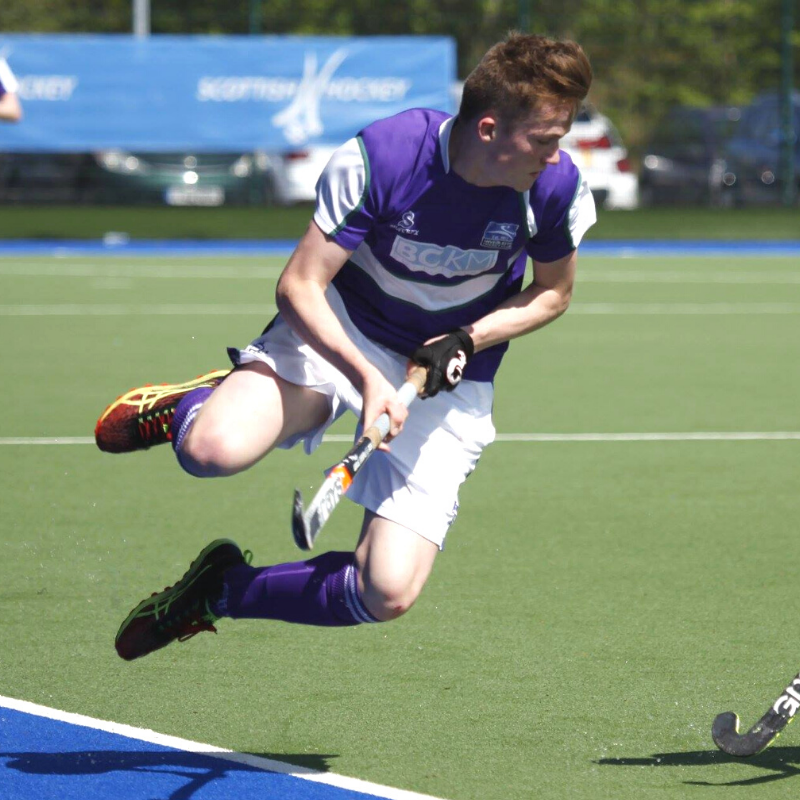 Stu Neave: One of the many to start their hockey career at Inverleith. Ewen has always been a talented player and noted for his cavalier style both on and off the pitch! At 20 years of age Ewen has already represented Scotland both indoor and outdoor. A player for now and the future. Currently plays outdoor for Edinburgh University whilst continuing to play indoor for the club.
Midfield
#6 Derek Salmond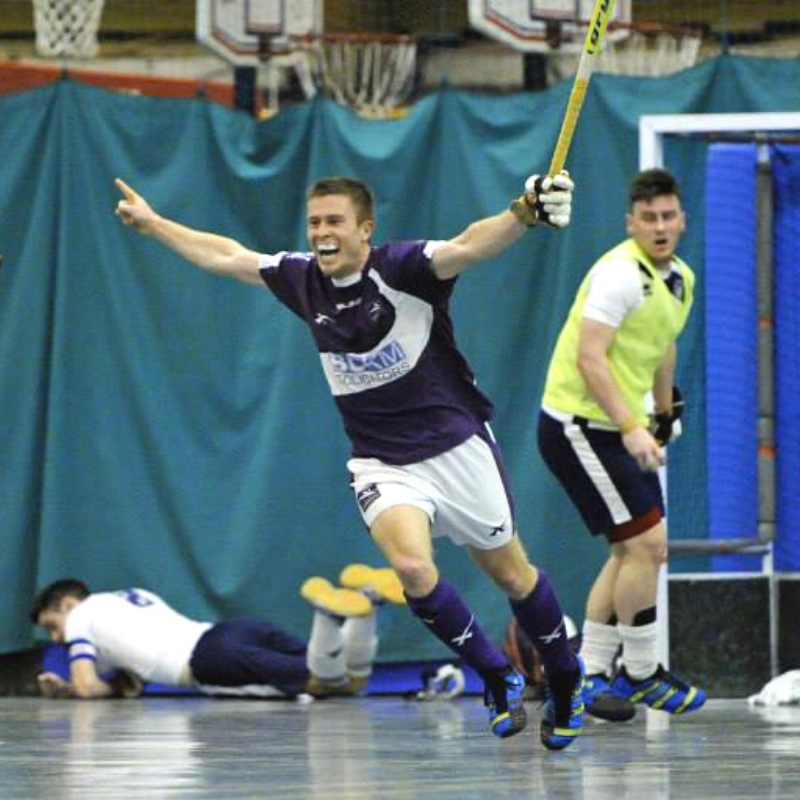 Stu Neave: Joined Inverleith whilst still in nappies (and some say he is still wearing them!). Purple runs through his veins (even went to a university that plays in purple, Loughborough). A midfield dyno that never stops running and would run through the "brick wall" for the team. Represented Scotland at 2010 Commonwealth Games. Captained our Men's 1s. After a short sabbatical to look ever his lovely daughters he is back playing in the first team indoor and outdoor.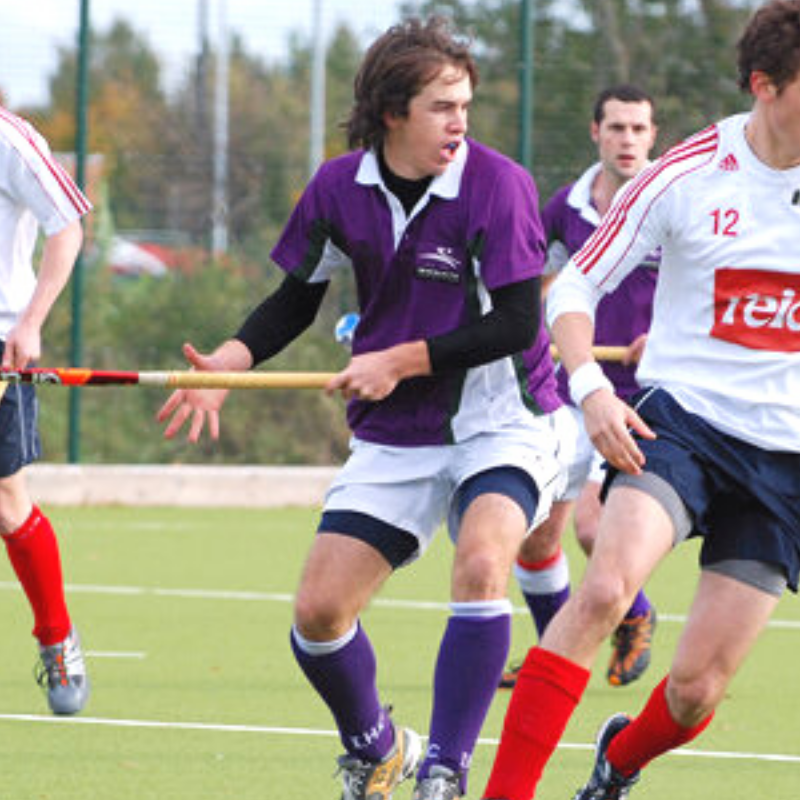 Stu Neave: Chris started his hockey at Inverleith and loyally remained with the Club until his move to Surbiton, where he followed his dream of playing for GB. He continued to represent IHC for the following few seasons indoor. Chris was one of the most skilful and talented players to ever come from Inverleith, playing in midfield with pace and vision. He deservedly captained Scotland, as well as, achieving a considerable number of caps for GB. Unfortunately, his career was ended prematurely last year through injury at the age of 29. Maybe one day we will see him back on a hockey pitch. Currently living and working in London.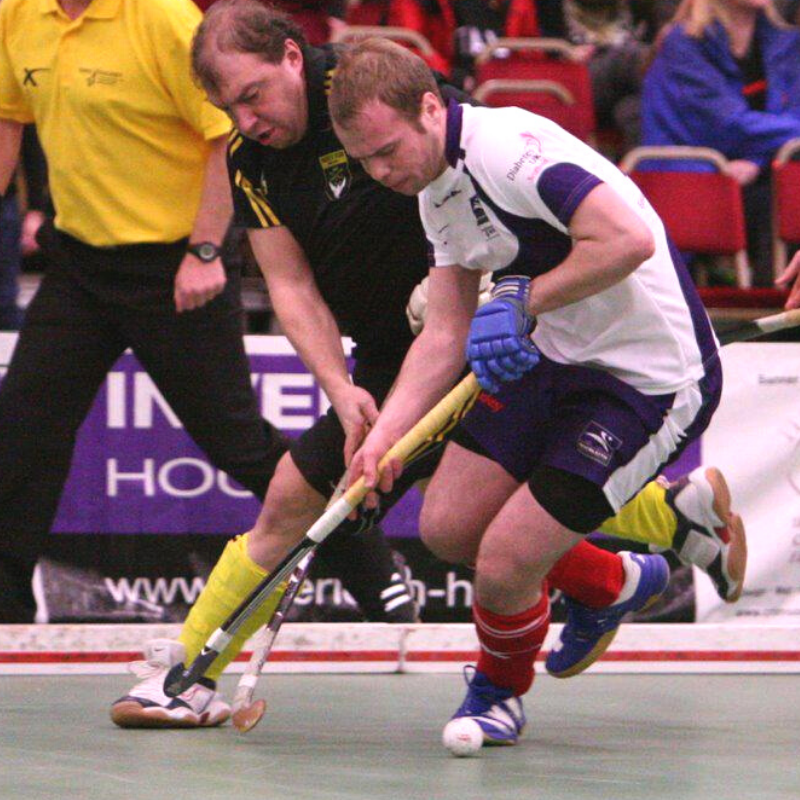 Tom Barton: Andrew Sinclair is one the most talented players our club has seen. His ability to face seemingly impossible pressure from defenders and come through it with the ball was nothing short of incredible. This decade he has been a key player for both our Men's 1s indoor and outdoor sides, captaining the sides and helping them win National indoor titles and enjoy their longest spell in the outdoor Premiership. Having played for Barcelona, Wimbledon and Inverleith, Andrew moved to Western Wildcats in 2014, only to rejoin us a couple of seasons later. Sincy is now enjoying a well earned retirement from hockey.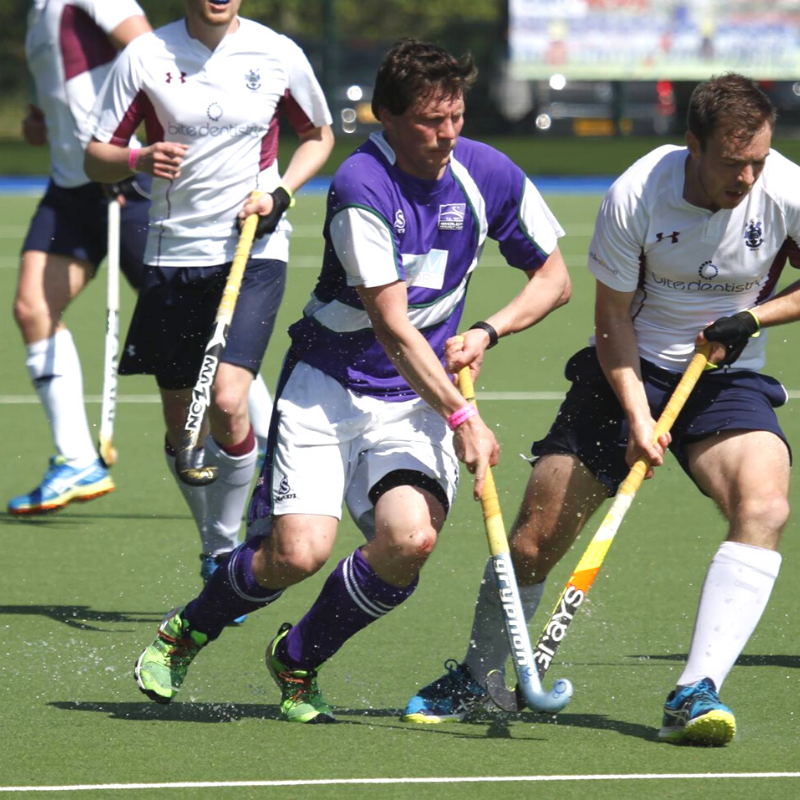 Alan Wall: Andrew Dane is one of the longest serving members of the club. He represented Scotland at multiple youth age groups and has the rare distinction of representing both English Uni's and Scottish Uni's. Was renowned for his physical, uncompromising style and had a shot like a cannon which saw him a regular on the Inverleith score sheet. Captained our Men's 1s.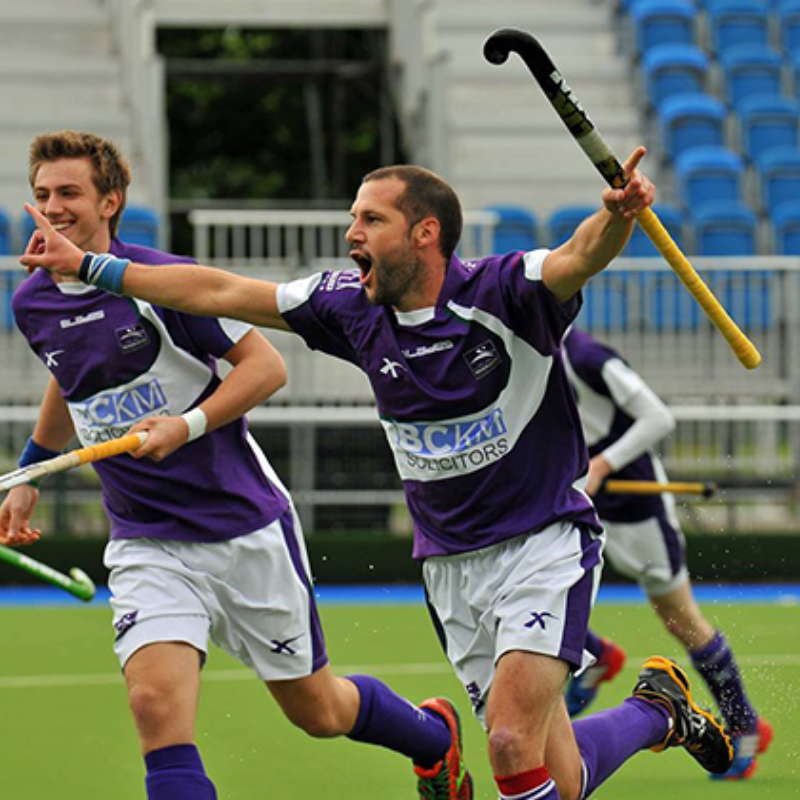 Tom Barton: Phil Hall was a main stay in our Men's 1s for the best part of this decade and played in some of the most successful and talented Men's teams this club has seen. As a player he was always a notable presence on the pitch, perhaps most notably of all he got on the scoresheet in the 2014/15 Scottish Cup Final and then had to leave the pitch with a broken jaw sustained trying to grab another. He was also a massive presence off the pitch, playing a key role in developing a positive purple dressing room. Phil is currently enjoying a retirement from hockey.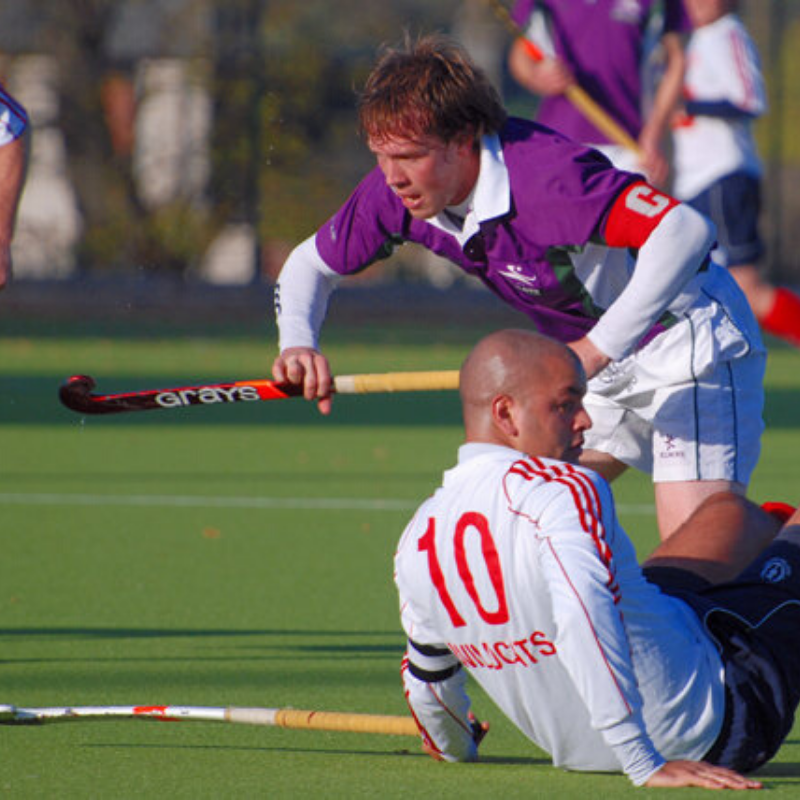 Stu Neave: Stevie joined IHC as a 12 year old from Fife and developed into one of the best players to ever come from the club, representing GB at the 2008 Olympics. Possibly the best indoor player in Scotland for a number of years, receiving yet another Player of the Tournament award at the European Indoor Hockey Championship III this month whilst representing Scotland. Stephen has played most of his indoor hockey career at Inverleith (2 indoor seasons at Reading). He currently plays outdoor hockey for Perthshire but continues to play indoor for Inverleith. Captained Inverleith Men's 1s indoor and outdoor and has led both sides to finals and titles. 
We had a massive amount of talent to pick from to make this squad and all the finalist and many more, deserve our recognition for their awesome contribution to our club. These next few purple super stars were incredibly close to the final 11, they make up an all star sub bench!
GK | Cameron Pitcairn
Cammy was the first choice GK for many years for IHC. His ability between the sticks has been recognised with repeated National team call ups including O35 caps at Masters World and European competition.
DEF | Chris Duncan
Chris is another purple player who has reached the highest levels of hockey. His number of Scotland caps have been hampered by injury but that hasn't stopped him giving back to the sport through his coaching with IHC, Edinburgh Academy and the National Team set up.
MID | Alan Wall
Alan is a one-club purple powerhouse who has represented IHC at every level through his illustrious career. His skill on the field has led him to be called up to the National side on a number of occasions including most recently to the O40s squad for the Masters World Cup!
FWD | Stuart Hatton
Stuart is a young player who has already given so much to the club on the field. He broke into the first team early and has baffled defenses with his edge of control elimination skills and his finishing ability. A real team player, he continually represents the club at all levels and brings an extra element to any side he is in.