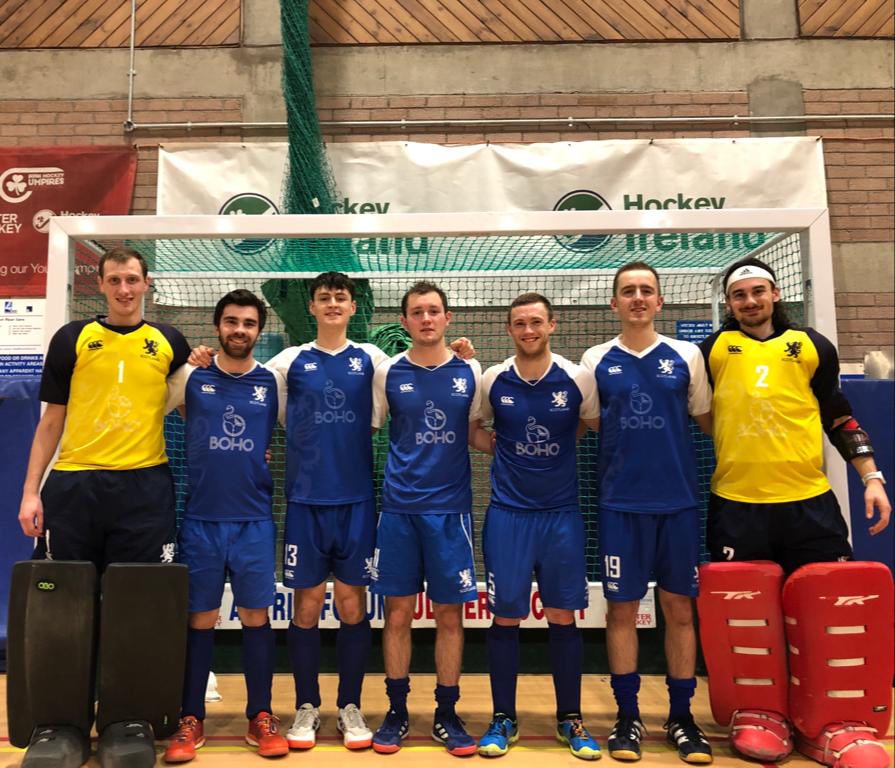 Purple players and coaches help Scotland win senior international indoor series vs Ireland.
Just before the New Year, Scotland Senior Women edged Ireland 2-1 in a women's indoor mini-series and the Senior Men beat Ireland 3-0 in their three-game series.
Seven current Inverleith Men's indoor players represented Scotland Men, with the side coached by our Men's indoor 1st team coach Stuart Neave, and managed by our very own Stella Hunger:
Greg Mackenzie
Sean Stewart 
Alex Wilson
John Stephen 
Patrick Christie
Gordon Amore 
Matthew Taylor 
Youth Academy graduate Sophie Hinds earned her first indoor caps for the Senior Women's side, with our Men's outdoor 1st team coach Chris Duncan assisting the coaching of the team.
A massive congratulations to all involved on your selections and performances, from everyone in your purple family.