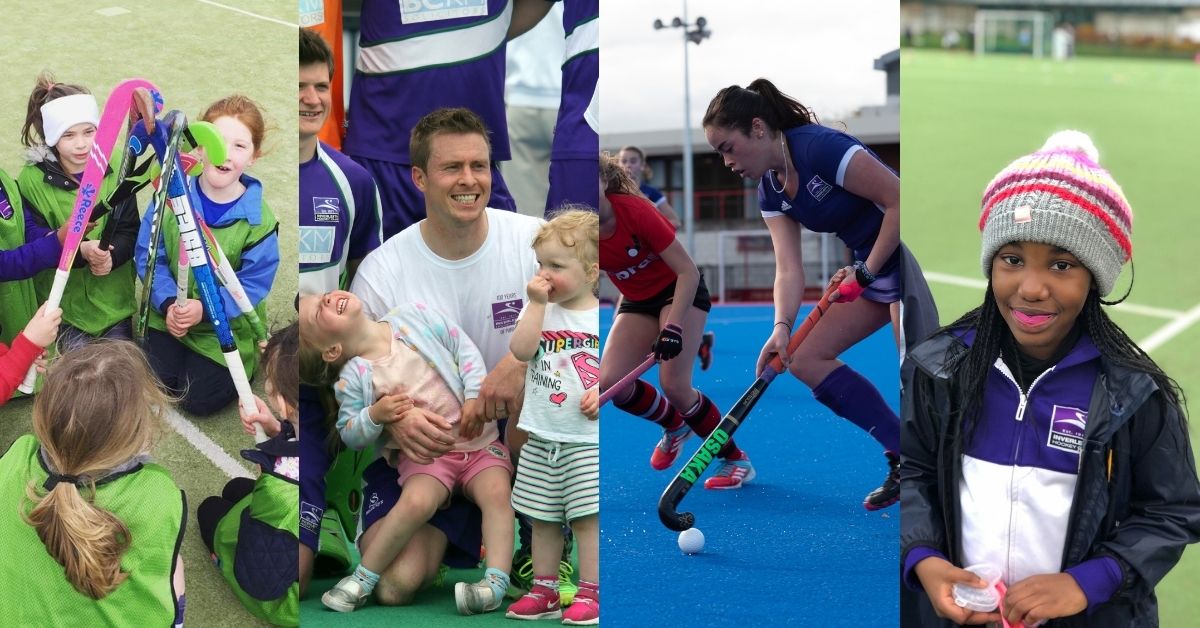 WHAT HAS THE COMMITTEE
BEEN FOCUSED ON THIS MONTH?
SUMMER HOCKEY
Summer is here and we are exited that our annual summer hockey programme is up and running.
We have had huge success with our Mixed Up Mondays initiative, with 50+ people attending each week. Mixed Up Monday is our club family summer hockey night, where we book a pitch and play some hockey with whoever turns up. This session is open to any age 13+, any ability, any club – that is why MUM's the word!
We have also been involved in this year's Summer Slam league; a local 6-a-side hockey league for those aged 14+.
If you want to get involved in our summer hockey vist here: http://www.inverleith-hc.co.uk/summer-hockey/
Think you could help to organise our fabulous Summer Hockey programme? We are still on the lookout for a couple of Summer Hockey Coordinators!  Get in touch with your head of section to find out more about this role!
WALKING HOCKEY
After some super work from Neill Sinclair, Walter Jamieson and Rob Brown this month, we are super proud to announce Inverleith Hockey Club now offers walking hockey.
Find a way to stay active as you get older by joining our walking hockey; hockey at a slower pace for those who want and need a more relaxed form of exercise. You can take time to socialise, meet new and like-minded people, build confidence and look after your health. Players will play within a small pitch using a larger plastic ball.
Peffermill
Every Tuesday
11.55 until 13:00
For anyone over the age of 50. Men and women
Stay active. Socialise. Have fun
Find out more and sign up here: http://www.inverleith-hc.co.uk/walking-hockey
SOCIAL HOCKEY
This season has seen the launch of our social hockey programme, which both kicked off in earnest this month.
25+? Looking for an enjoyable way to get active? Yes? Well, we would love to have you at one of our social hockey nights.
We offer weekly training for players over the age of 25 who want a regular non-committal session they can use to get active!
LADIES SOCIAL HOCKEY: A mixture between drills and games. Mainly games. A coached session every Monday. Just for ladies. Find out more: http://www.inverleith-hc.co.uk/ladies-social-hockey/
ADULT SOCIAL HOCKEY: Uncoached, small sided half pitch game format at a relaxed pace. Every Friday. Men and Ladies. Find out more: http://www.inverleith-hc.co.uk/adult-mixed-social-hockey/
COMMITTEE VACANCY
Nicola Harkness is stepping down from the post of Club Secretary at the upcoming AGM.
Firstly, a MASSIVE thank you to Nicola, who has worked to make sure all our players are properly registered across the last few seasons. A vital role. Thank you Nicola. The club has been indebted to her for a number of years. Thank you.
We are looking for our next Club Secretary. Working alongside the Junior Secretary, the main focus of this role is registering new and existing players and teams with Scottish Hockey and East District. It would suit a player or parent who is organised, reliable and enjoys working with an excel spreadsheet.
If you would like to know more about the role, contact Nikki on secretary@inverleith-hc.co.uk.
SUMMER CAMP
We are excited to announce we will be running a kids Summer Camp 19th – 23rd July 2021 at Edinburgh Academy!
Our Summer camp will be your first choice for a fun week of hockey in the holidays, led by our coaching team who have between them represented both Inverleith and Scotland as players and coaches.
Find out more and sign up here: http://www.inverleith-hc.co.uk/summer-camp/
GK COACHING CLINICS
May saw the planning of a GK Camp that we will be hosting in August this year. We are committed to developing our keepers at all ages, as well as upskilling our coaches that have keepers in their sessions.
Former Inverleith and Scotland keeper Allan Dick, of Total Hockey and Hero Goalie co will be leading sessions on the 6th (coach CPD session), 7th (Adult GKs) and 8th (Youth GKs) of August. Keep an eye on our socials and website for more information!
ANY QUESTIONS?
If you have any questions for your committee, or suggestions of things you would like to see in our monthly updates, please email your relevant head of section, or grab them for a chat pitch side:
Men: Arnie Saithy: mensvp@inverleith-hc.co.uk
Ladies: Rosina Barton: ladiesvp@inverleith-hc.co.uk
Youth: Thomas Barton: youthheadcoach@inverleith-hc.co.uk